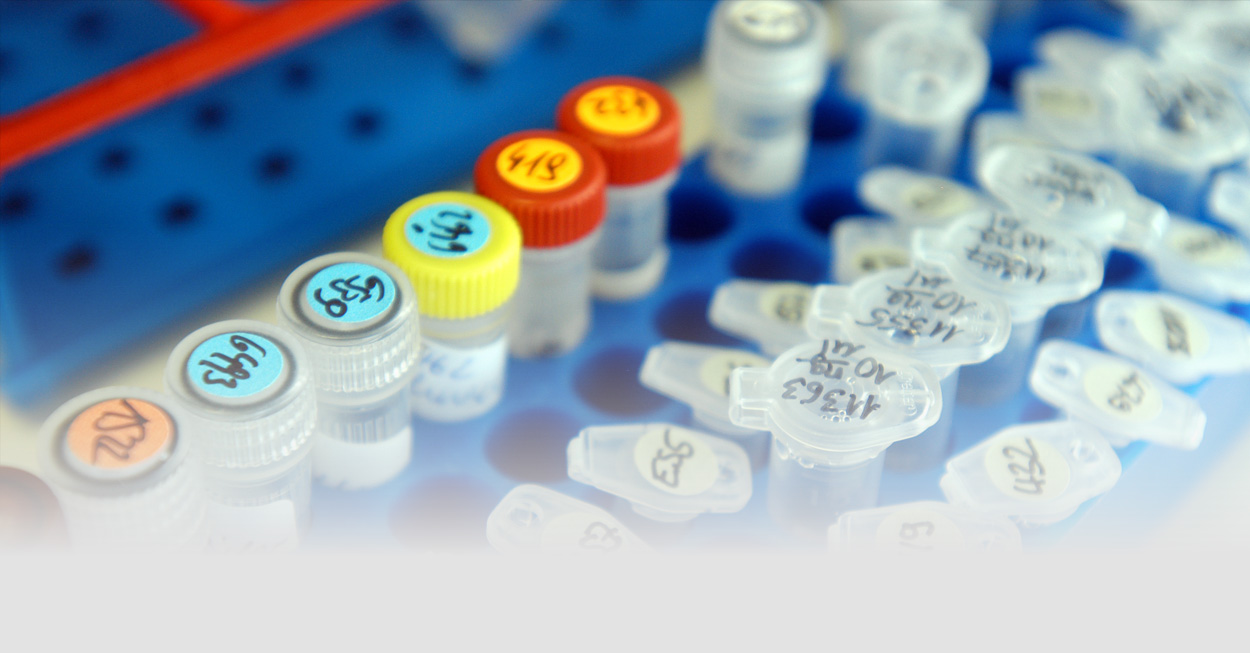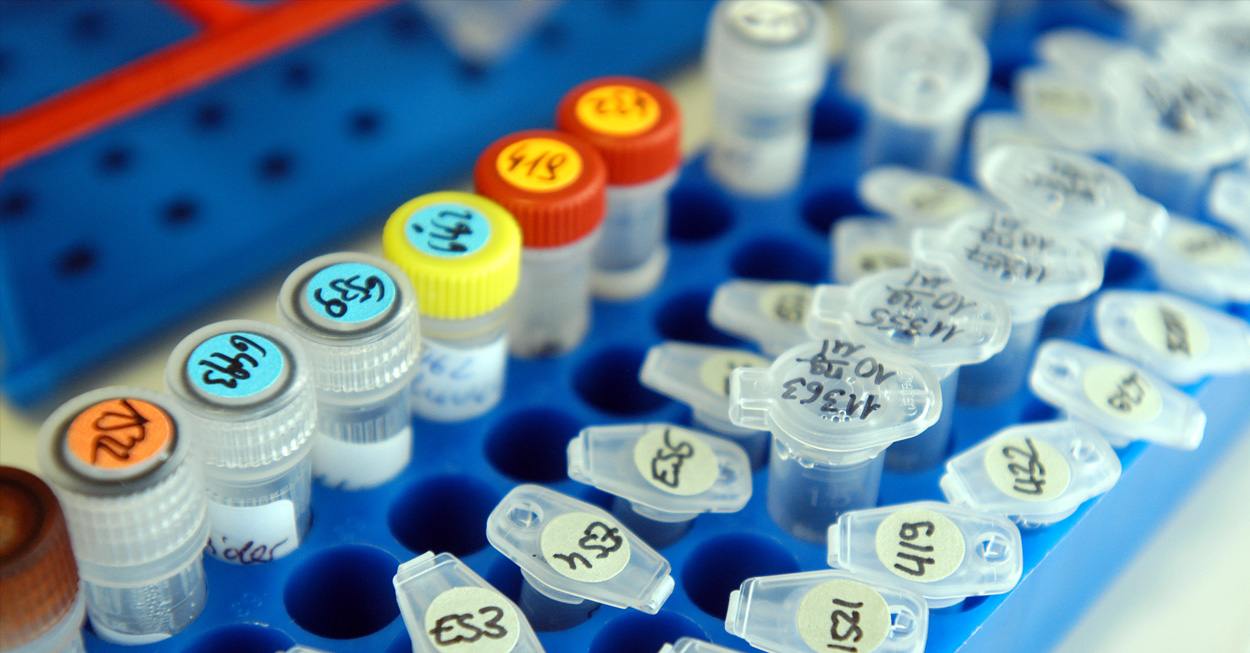 Die neue Forschungsgruppe am Hertie-Institut für Klinische Hirnforschung ist durch die im Rahmen der Exzellenzinitiative neu eingerichteten W3-Professur Neuroonkologie an der Eberhard Karls-Universität Tübingen entstanden. Die Forschungsgruppe gehört zur Interdisziplinären Sektion Neuroonkologie am Universitätsklinikum Tübingen, die am Zentrum für Neurologie (Abteilung Prof. Ziemann) und der Klinik für Neurochirurgie (Prof. Dr. M. Tatagiba) in Kooperation mit der Klinik für Radioonkologie (Prof. Dr. D. Zips) eingerichtet wurde. Die ambulante und stationäre Betreuung neuroonkologischer Patienten erfolgt interdisziplinär unter dem Dach des Zentrums für Neuroonkologie am Südwestdeutschen Tumorzentrum.
Die Projekte des Labors für Klinische und Experimentelle Neuroonkologie befassen sich mit der Biologie von Hirntumoren, mit speziellem Fokus auf zielgerichteten individualisierten therapeutischen Angriffspunkten, molekularen Mechanismen der Resistenzentwicklung und zellbasierten Therapieansätzen.
Die Forschungsgruppe wird von der Else-Kröner-Fresenius-Stiftung unterstützt.
Ausgewählte Publikationen
Niessner H, Schmitz J, Tabatabai G, Schmid A, Calaminus C, Sinnberg T, Weide B, Eigentler TK, Garbe C, Schittek B, Quintanilla-Fend L, Bender B, Mai M, Praetorius C, Beissert S, Schackert G, Muders M, Meinhardt M, Baretton GB, Dummer R, Flaherty KT, Pichler BJ, Kulms D, Westphal D, Meier F. PI3K pathway inhibition achieves potent antitumor activity in melanoma brain metastases in vitro and in vivo. Clin Cancer Res. 2016. [Epub ahead of print]
Skardelly M, Brendle E, Noell S, Behling F, Wuttke TV, Schittenhelm J, Bisdas S, Meisner C, Rona S, Tatagiba MS, Tabatabai G. Predictors of preoperative and early postoperative seizures in patients with intra-axial primary and metastatic brain tumors: A retrospective observational single center study. Ann Neurol. 2015;78(6):917-28.
Weller M, Tabatabai G, Kästner B, Felsberg J, Steinbach JP, Wick A, Schnell O, Hau P, Herrlinger U, Sabel MC, Wirsching HG, Ketter R, Bähr O, Platten M, Tonn JC, Schlegel U, Marosi C, Goldbrunner R, Stupp R, Homicsko K, Pichler J, Nikkhah G, Meixensberger J, Vajkoczy P, Kollias S, Hüsing J, Reifenberger G, Wick W; DIRECTOR Study Group. MGMT Promoter Methylation Is a Strong Prognostic Biomarker for Benefit from Dose-Intensified Temozolomide Rechallenge in Progressive Glioblastoma: The DIRECTOR Trial. Clin Cancer Res. 2015 May 1;21(9):2057-64. doi: 10.1158/1078-0432.CCR-14-2737. Epub 2015 Feb 5.
Wirsching HG, Krishnan S, Florea AM, Frei K, Hasenbach K, Reifenberger G, Krayenbuehl N, Weller M, Tabatabai G. Thymosin β4 gene silencing decreases stemness and invasiveness in glioblastoma. Brain 2014;137:433-48
Gulbins E, Palmada M, Reichl M, Lüth A, Böhmer C, Amato D, Müller CP, Tischbirek CH, Groemer TW, Tabatabai G, Becker KA, Tripal B, Staedtler S, Ackerman TF, van Brederode J, Alzheimer C, Weller M, Lang UE, Kleuser B, Grassme H, Kornhuber J. Acid sphingomyelinase-ceramide system mediates effects of antidepressant drugs. Nat Med 2013;19:934-938
Gramatzki D, Herrmann C, Happold C, Becker KA, Gulbins E, Weller M, Tabatabai G. Glioma cell death induced by irradiation or alkylating agent chemotherapy is independent of the intrinsic ceramide pathway. PLoS One 2013; 7;8(5):e63527
Spescha RD, Shi Y, Wegener S, Keller S, Weber B, Wyss MM, Lauinger N, Tabatabai G, Paneni F, Consentino F, Hock C, Weller M, Nitsch RM, Lüscher TF, Camici GG. Deletion of the ageing gene p66Shc reduces early stroke size following ischaemia/reperfusion brain injury. Eur Heart J. 2013; 34: 96-103
Wick W, Platten M, Meisner C, Felsberg J, Tabatabai G, Simon M, Nikkhah G, Papsdorf K, Steinbach JP, Sabel M, Combs SE, Vesper J, Braun C, Meixensberger J, Ketter R, Mayer-Steinacker R, Reifenberger G, Weller M. Temozolomide chemotherapy alone versus radiotherapy alone for malignant astrocytoma in the elderly: the NOA-08 randomized, phase 3 trial. Lancet Oncol 2012; 13:707-715
Hasenbach K, Wiehr S, Herrmann C, Mannheim J, Cay F, von Kürthy G, Bolmont T, Grathwohl SA, Weller M, Lengerke C, Pichler B, Tabatabai G. Monitoring the glioma tropism of bone marrow-derived progenitor cells by two-photon laser scanning microscopy and positron emission tomography. Neuro Oncol 2012; 12:302-307
Schraivogel D, Weinmann L, Beier D, Tabatabai G, Eichner A, Zhu JY, Anton M, Sixt M, Weller M, Beier CP, Meister G. CAMTA is a novel tumor suppressor regulated by miR-9/9* in glioblastoma cells. EMBO J 2011; 30, 4309-4322


Neuroonkologische Ambulanz
Durch die neu eingerichtete Interdisziplinäre Sektion Neuroonkologie unter Leitung von Prof. Dr. med. Ghazaleh Tabatabai sind neurologische und neurochiurgische Neuroonkologie-Ambulanz unter dem Dach des Zentrums für Neuroonkologie des Südwestdeutschen Tumorzentrums zusammengeführt worden. Das Leistungsspektrum umfasst die prä- und post-opearative Beratung, Betreuung und Behandlung von Patienten mit neuroonkologischen Tumoren.
Sprechstunden, Ansprechpartner und weitere Informationen finden Sie auf der Seite der Neuroonkologischen Ambulanz des Universitätsklinikums Tübingen.
Forschungsgruppenleitung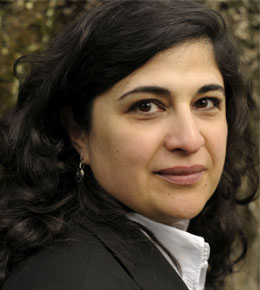 Prof. Dr. Dr. Ghazaleh Tabatabai
ghazaleh.tabatabaiuni-tuebingen.de
Anschrift
Zentrum für Neurologie und Klinik für Neurochirurgie
Hertie-Institut für klinische Hirnforschung
Abteilung Neurologie mit Schwerpunkt neurovaskuläre Erkrankungen

Otfried-Müller-Straße 27
72076 Tübingen
Tel.: +49 (0)7071 29-85018
Fax: +49 (0)7071 29-5957