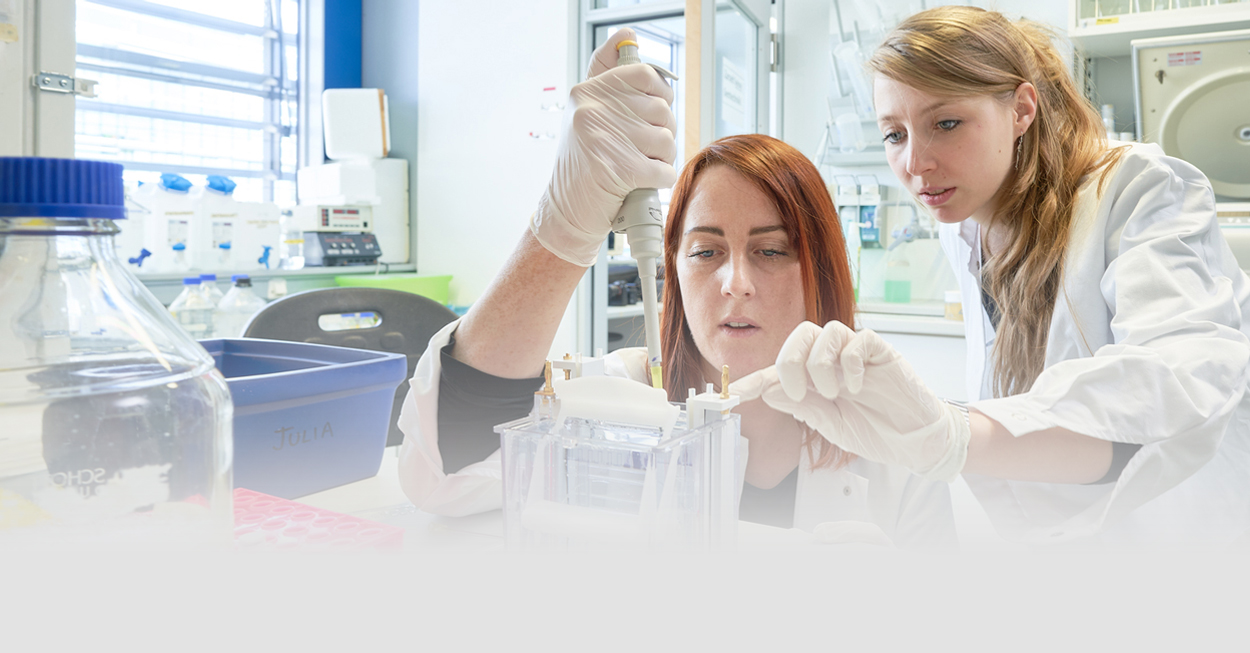 HER stands for "Hertie Experienced Researchers" and it is a grass roots movement set up by women scientists across the neuroscience campus in senior research positions who regularly get together to support women in academic science roles and to actively improve gender equality on campus.
Wider Aims
1. Through networking and other activities provide support and increase the visibility of women in science.
2. To bring clinicians and scientists from the different institutes of the neuroscience campus (HIH, DZNE, CIN, University and University Hospital Tübingen) closer together through open discussion, seminars, networking and informal meetings.
3. To provide an informal environment for collaboration, inter-disciplinary science and sharing of techniques, expertise, facilities and ideas.
4. To provide career development opportunities for women scientists.
5. To provide family friendly, social opportunities for women scientists.
6. To provide links to other women's networks in Tübingen.
Activities
HER Seminar Series


The ethos of the seminar series is to provide a platform for successful women scientists to talk about their research and to increase the visibility of female academics. The format is an approximately 45 minute seminar giving an overview of a woman's research and scientific interests to a broad audience across the neuroscience campus Tübingen. Our approach is to provide an informal lunch environment, where students and professors alike can discuss any scientific subject free from prejudice or discrimination based on gender, ethnicity, position and so forth. Depending on the time availability of the speaker, everyone has the opportunity to discuss with her.
Our speakers do not always hold a background in neuroscience disciplines as we invite women of all ages and from all research fields; from university and from industry as long as we feel their expertise would be of broader interest to the neuroscience campus. Is there any outstanding female scientist you would like to hear from? Please contact us at by email.
For upcoming seminars please see the HIH calendar of events

Some previous speakers:
Christiane Nüsslein-Volhard (Nobel laureate in Physiology or Medicine 1995 and founder of the Christiane Nüsslein-Volhard Foundation to support young female scientists with children), Ghazaleh Tabatabai, Saskia Biskup, Ingrid Ehrlich, Uli Naumann, Marlies Knipper, Olga Garaschuk, Tassula Proikas-Cezanne, Katja Schenke-Layland.
Career Development, Training Networks and Mentoring


We are constantly researching funding opportunities to support our goal of providing career development specifically tailored towards qualified women scientists (post-doc and above). In the year 2016 we have already organized a career strategy workshop presented by the professional company KEPOS, which was co-funded by the HIH, DZNE, CIN and the University of Tübingen. A similar workshop, this time focusing on different, gender-specific communication strategies is planned to take place in autumn 2018.
We also encourage mentoring for young scientists and aim to strengthen networks between female scientists of the different institutes on the Neuroscience campus as well as between different age groups and career levels. To achieve this we organize regular social gatherings for interested women.
Gender Equality


We aim to provide a platform for discussion of gender related issues such as equal pay or implicit bias. Whether this is via invited speakers who are experts in gender studies or ethics or simply whether someone wants to present a certain topic to the HER group.