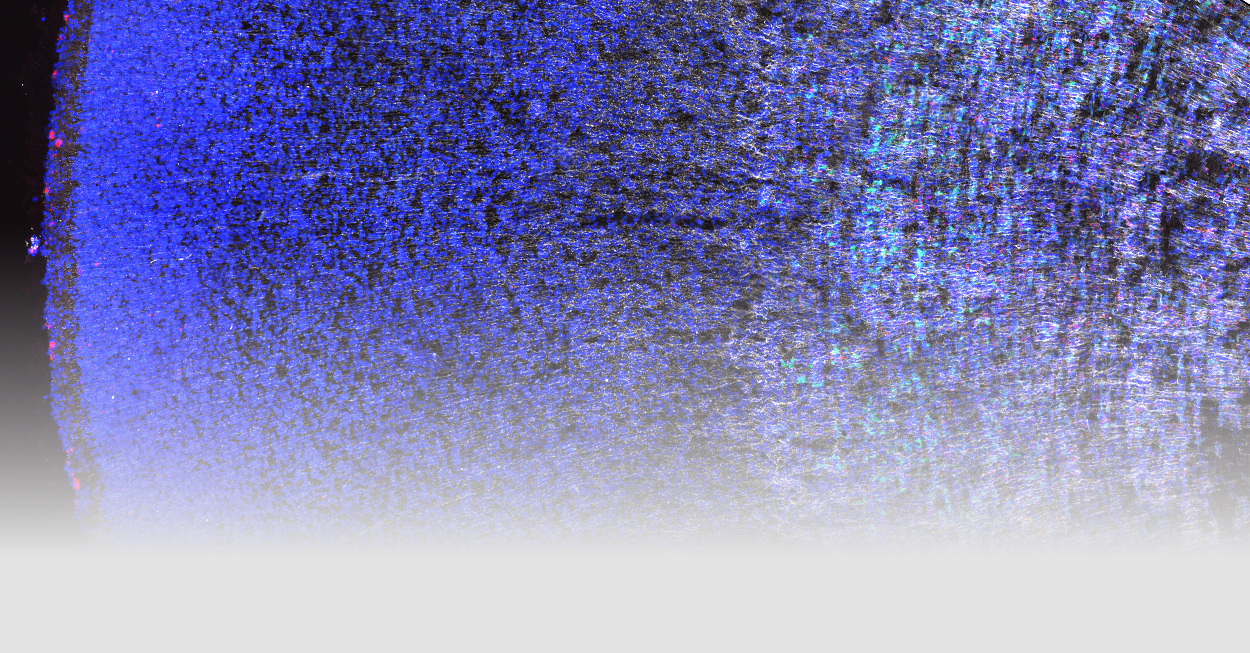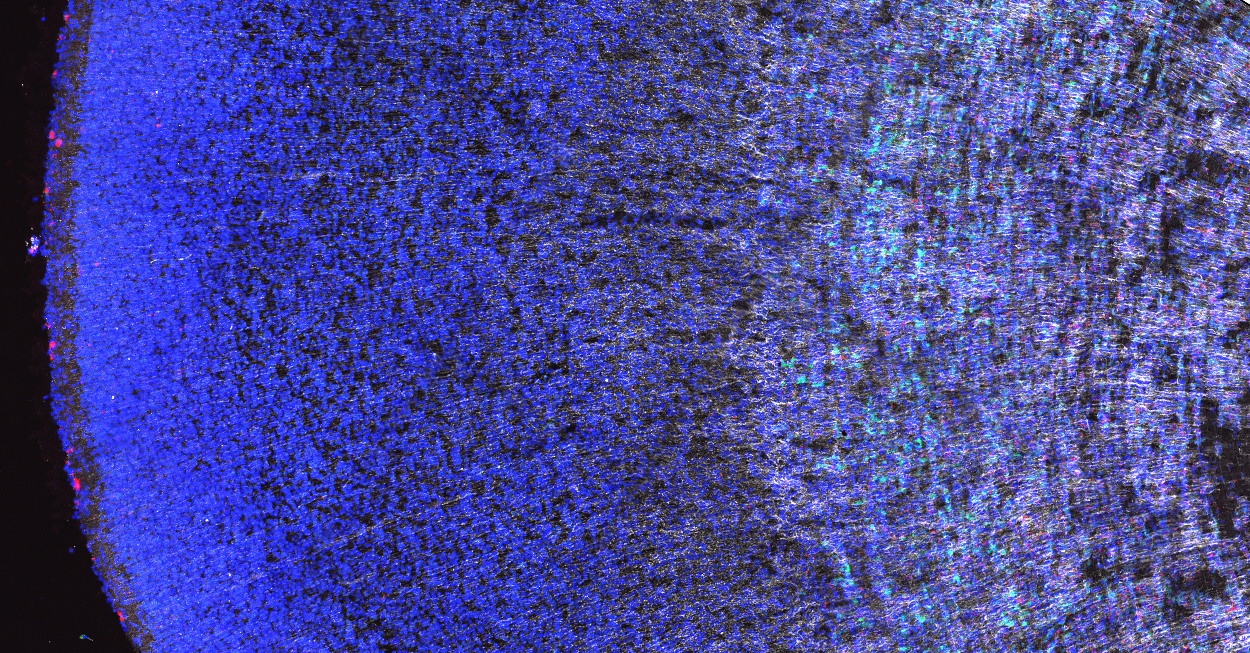 The mammalian neocortex is a highly complex and spatially heterogeneous structure, which has expanded significantly in mammalian evolution. Neocortical network function is at the heart of cognitive function and the increased complexity of the human neocortex may also have contributed to the emergence of a plethora of psychiatric and neurological disorders. Since major differences in brain anatomy and hence function between species arise during development, it is crucial to understand the cellular and molecular mechanisms governing cortical development. While we have recently gained significant insights into the contribution of genetically "hard-wired" mechanisms of proliferation, differentiation, and maturation, less is known about the degree to which plasticity through neurotransmitter-mediated signaling influences cortical development.
We aim to understand how neurotransmitter signaling controls, cortical development and evolution by studying different mammalian species, most importantly mice and humans. This research is likely to yield important multi-omics insights into the cellular mechanisms of plasticity during cortical development and how they have been shaped by evolution. From a clinical point of view, neurotransmitter systems are a target of many drugs, thus providing the risk and potential to influence cortical development through environmental exposure in healthy and disease conditions, respectively.
Our projects focus on understanding how neurotransmitters modulate mammalian cortical development, evolution and disease emergence. We employ a large range of methodologies ranging from single-cell RNA-Sequencing to immunohistochemistry, live cell imaging, and mass spectrometry on cells and tissue samples from animal models and patient donations. In order to achieve this, we collaborate with experts in the fields of bioinformatics, biophysics, and biochemistry, as well as clinicians.

Are you interested in understanding the development of one of the most complex organs, the mammalian brain? Are you excited about applying diverse cutting-edge single-cell biology techniques to your scientific question? Are you enthusiastic about driving science forward in a small international team and with interdisciplinary collaborators? If you answer these questions with a yes, joining our lab might be an exciting opportunity for you.
The working language in the group and institute is English and we welcome applications from international applicants. We offer scientific and personal development opportunities, including presentations at international conferences and attendance of workshops.
Tübingen is a center for neuroscience research in Germany, uniting a renowned university (Eberhard Karls Universität Tübingen), a Max Planck Campus with four thematically related institutes, and a site of the German Center for Neurodegenerative Diseases. As part of the university, the Hertie Institute for Clinical Brain Research (HIH) provides a vibrant community of neuroscientists and excellent lab facilities. Tübingen was recently chosen as one of four national next-generation sequencing centers by the German Research Foundations, thereby providing exciting opportunities for collaborative work involving high-throughput next-generation sequencing technology, a key method in our research.
If you are interested in a Bachelor, Master or PhD thesis in the lab, please send an email stating your research interests together with your CV to Dr. Simone Mayer.
Original Publications
Mayer S*, Chen J*, Velmeshev D, Mayer, A, Eze U, Paredes MF, Alvarado B, Wang S, Cunha CE, Lovegren N, Gonzales ML, Szpankowski, L, Leyrat, A,West, JAA, Alvarez-Buylla A, Nowakowski TJ, Pollen AA, Kriegstein AR. Multimodal single-cell analysis reveals physiological maturation in the developing human neocortex. Neuron, in press.
Sorrells SF*, Paredes MF*, Cebrian-Silla A, Sandoval K, Qi D, Kelley KW, James D, Mayer S, Chang J, Auguste KI, Chang E, Gutierrez Martin AJ, Kriegstein AJ, Mathern GW, Oldham M, Huang EJ, Garcia-Verdugo JM, Yang Z, Alvarez-Buylla A. Human hippocampal neurogenesis drops sharply in children to undetectable levels in adults. Nature, 2018 Mar 15; 555(7696):377-381.
Mayer S, Kumar R, Jaiswal M, Soykan T, Ahmadian MR, Brose N, Betz H, Rhee JS, Papadopoulos T. Collybistin activation by GTP-TC10 enhances postsynaptic gephyrin clustering and hippocampal GABAergic neurotransmission. Proc Natl Acad Sci U S A. 2013 Dec 17; 110(51):20795-800.
Kang HJ*, Kawasawa YI*, Cheng F*, Zhu Y*, Xu X*, Li M*, Sousa AM, Pletikos M, Meyer KA, Sedmak G, Guennel T, Shin Y, Johnson MB, Krsnik Z, Mayer S, Fertuzinhos S, Umlauf S, Lisgo SN, Vortmeyer A, Weinberger DR, Mane S, Hyde TM, Huttner A, Reimers M, Kleinman JE, Sestan N. Spatiotemporal transcriptome of the human brain. Nature 2011 Oct 26; 478(7370):483-9.
Reviews
Mayer S, Kriegstein AR. The expansion of the cortical sheet in primates. In: Kaas, J (ed.), Evolution of Nervous Systems, 2e. vol. 3, pp. 59–71. Oxford: Elsevier. 2016.
Research group leader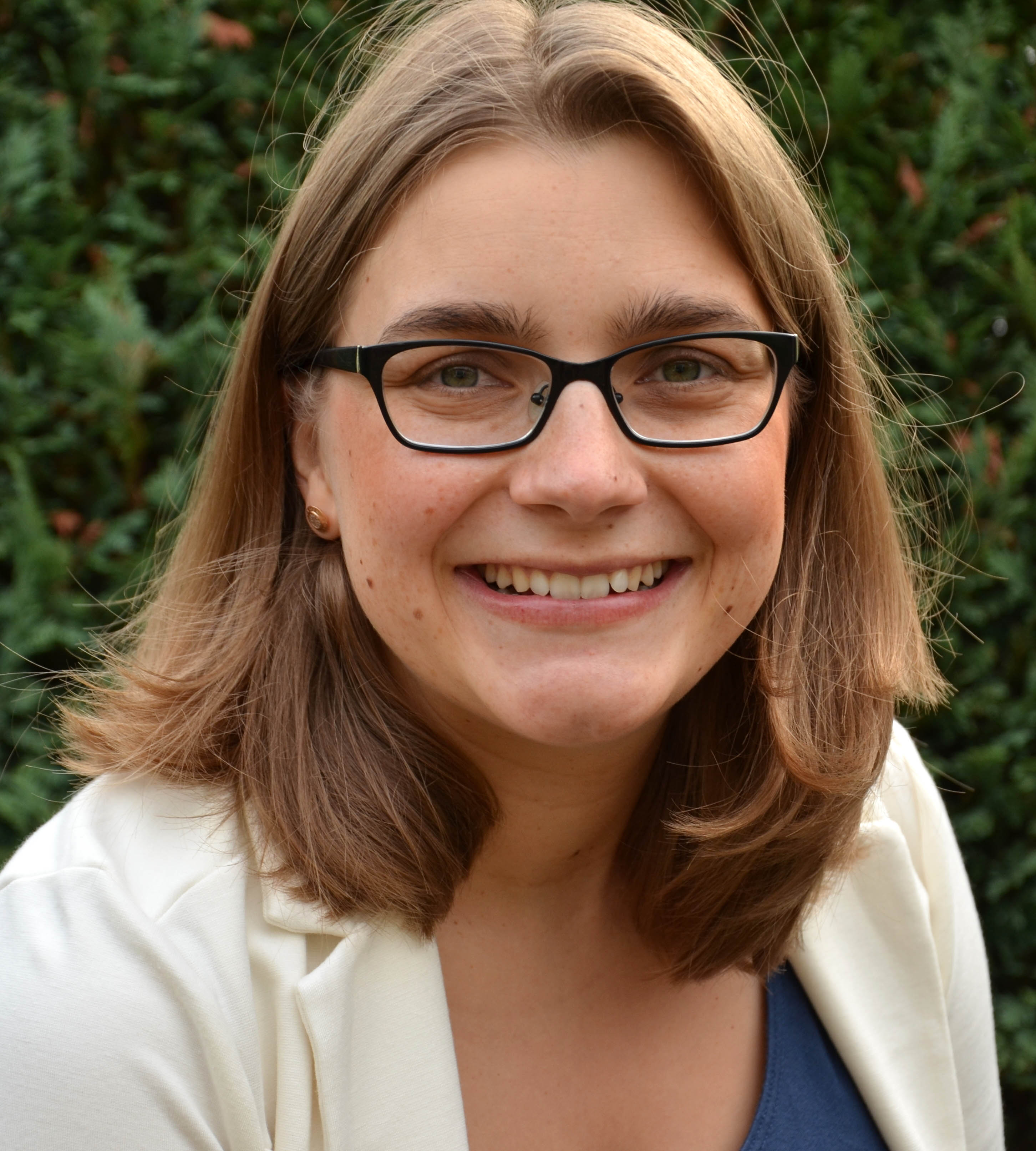 Dr. Simone Mayer
si.mayeruni-tuebingen.de
Address
Center of Neurology
Hertie Institute for Clinical Brain Research
Independent Research Group "Molecular Brain Development"

Otfried-Müller-Straße 25
72076 Tübingen
Phone: +49 (0)7071 29-88870
News
March 2019:
Dr. Shokoufeh Khakipoor is participating in the Workshop "Computational Single Cell Genomics" in Munich (26.-27.3.).
Dr. Simone Mayer and Dr. Cristiana Cruceanu are chairing a Symposium at the German Neuroscience Society meeting: "From normal brain development to pathology: what role does the environment play?" Interested? Join us on 21.3.19, 14.30-16.30 in Göttingen.

February 2019:
Publication of Simone's Multimodal Single Cell Analysis paper from the Kriegstein Lab. You can also check out its coverage on BrainPost.
January 2019:
Welcome to the Mayer lab, Elisabeth Gustafsson and Dr. Shokoufeh Khakipoor!
August 2018:
Dr. Simone Mayer has been awarded the 2018 Young Investigator Award of the Brain and Behavior Research Foundation for research on intercellular communication in neocortical development.