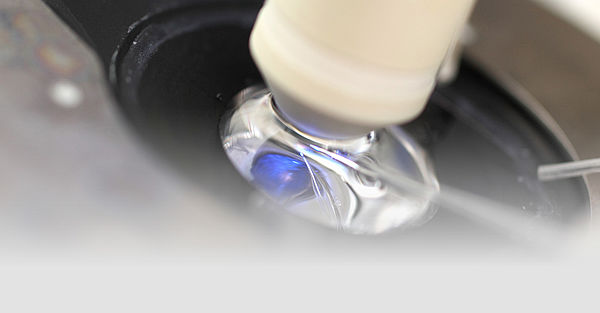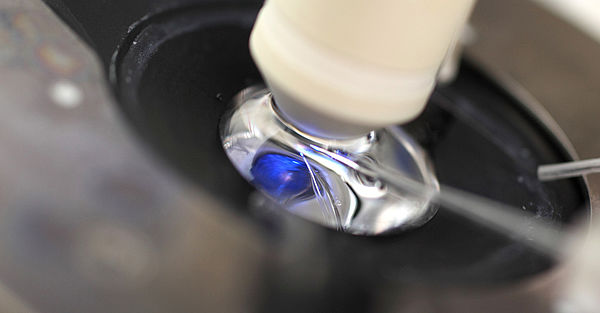 The Department of Neurology and Epileptology encompasses a 28 bed unit and 4 specialty outpatient clinics. Together with Clinic of Neurology's other clinical departments, the epileptology team provides care for all neurological patients at the University Hospital Tübingen.
Epilepsy patients are treated in an epilepsy centre, which, together with the departments of Neuropaediatrics, Neurosurgery, and Neuroradiology, is certified by the German Society of Epileptology (Deutsche Gesellschaft für Epileptologie). Our specific services encompass inpatient acute care for epileptic seizures and status epilepticus, plus long-term treatment for more complex cases. The whole centre is equipped with 5 video-EEG monitoring beds for differential diagnostics and presurgical evaluations. We thus provide in-depth, multidisciplinary care, including brain stimulation and surgical treatments for epilepsy.
Further specific services encompass pain management for patients with headaches and chronic, neurologically-based pain, in cooperation with the Department of Anaesthesiology, a focus on neuromuscular diseases, including both skeletal muscle disorders and all different types of polyneuropathies comprising muscle and nerve ultrasound as a new clinically very useful diagnostic method. Our specialty outpatient clinics cover complex diagnostics and therapy of the aforementioned disorders, such as combination therapies with multiple medications, pregnancy and medications, and/or genetic aspects. All specialty outpatient clinics comprise patients with ion channel disorders and other rare, genetically-caused, paroxsmal diseases.

The department includes 4 closely-linked research groups with the following foci:
The group "Clinical Genetics of Paroxysmal Neurological Diseases" (Prof. Weber) coordinates clinical recruitment, characterisation, and clinical studies for epilepsy patients, and focuses on the genetic causes of paroxysmal dyskinesia and epileptic encephalopathies.


The group "Experimental Epileptology" (Prof. Lerche) is concerned with genetics and pharmacogenetics, and studies the pathophysiology of epilepsy and related disorders in cellular and animal models.


The group "Migraines and Primary Headache Disorders" (Prof. Freilinger) examines the genetics and molecular pathophysiology of hemiplegic migraines, other frequent forms of migraine and other primary headache entities, with the same methodology as the Epileptology research group.


The group "Translational Imaging" (Prof. Focke) is concerned with the identification of lesions and altered network structures in the brain using MRI, fMRI, high resolution EEG and MEG, in acquired and genetically-caused, predominantly epileptic, syndromes.

Comprehensive Research Topics
The department's goals are (i) to discover the molecular mechanisms of mainly genetic neurological diseases, focusing on disorders with disturbed neuronal excitability, and (ii) to understand correlations with clinical symptoms to ensure an optimal differential diagnosis and to allow for the targeted development of new treatment options. For this purpose, a well-defined cohort of patients with epilepsy, migraines, and related disorders is recruited, genetic defects are identified with modern sequencing methods, and their functional effects are studied.
The mechanisms of neuronal excitability are examined and described at the molecular, cellular, and network level in non-neuronal and neuronal expression systems, including human induced pluripotent stem (hiPS) cells and genetically altered animal models. . For the identification of new disease genes and genetic risk factors, the establishment of national, European and international networks with accordingly large patient cohorts plays an important role (Weber et al. J Clin Invest 2008, Orhan et al. Ann Neurol 2014, Hedrich et al. J Neurosci 2014, Freilinger et al. Nat Genet 2012, Schubert et al. Nat Genet 2014, Syrbe et al. Nat Genet 2015, ILAE consortium Lancet Neurol 2014, Gardella et al. Ann Neurol 2016).
Such findings have led to new, individualised therapy concepts, like the ketogenic diet for patients with glucose transporter defects, or the targeted modulation of Na+ or K+ channels in patients with epileptic encephalopathies. Therefore, the early detection of genetic defects plays an increasingly important role in treatment, especially with concomitant developmental disorders.
Another pioneering field is the area of pharmacogenetics. The promise of such research is to enable the prediction of drug response in epilepsy, or side effects, on the basis of specific genetic profiles. Thereby, the current 'trial and error' strategy of epilepsy treatment could be ended if success through antiepileptic drug treatment is unlikely, allowing for earlier implementation of epilepsy surgical interventions.
To understand the effects of molecular changes at the network and system levels, studies in genetic mouse models and in humans are carried out in cooperation with partners from the cluster of excellence CIN, the Faculty of Medicine, and the Max-Planck-Institute for Biological Cybernetics (Cornelius Schwarz, Olga Garaschuk, Christoph Braun, Klaus Scheffler). Concretely, in mouse models, neuronal networks are studied with depth electrodes and 2-photon recordings in vivo. In humans, multimodal imaging via structural and functional MRI, high resolution EEG, MEG and PET has allowed for the charactarisation of neuronal network disturbances in defined epilepsy syndromes and known genetic defects to begin. Not yet published findings show e.g. an altered connectivity in specific brain regions. The relevance of dysfunctional networks as a diagnostic and predictive biomarker for the most common forms of epilepsy is being examined. Finally, multimodal imaging plays an important role in the improved identification of epileptogenic brain lesions for epilepsy surgery (Klamer et al. Neuroimage 2015, Focke et al. Hum Brain Mapp 2014).
The cited publications are listed here.


Director
Department Neurology and Epileptology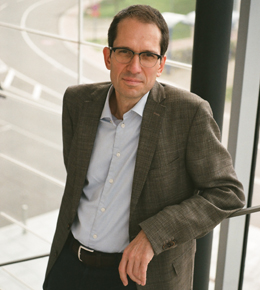 Prof. Dr. Holger Lerche
holger.lerche@uni-tuebingen.de
Address
Center of Neurology
Hertie Institute for Clinical Brain Research
Department Neurology and Epileptology
Hoppe-Seyler-Straße 3
72076 Tübingen
Phone: +49 (0)7071 29-80442
Fax: +49 (0)7071 29-4488