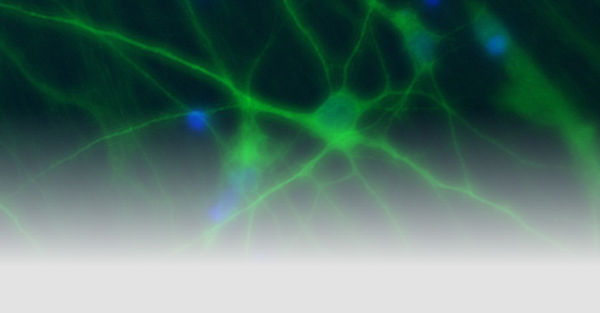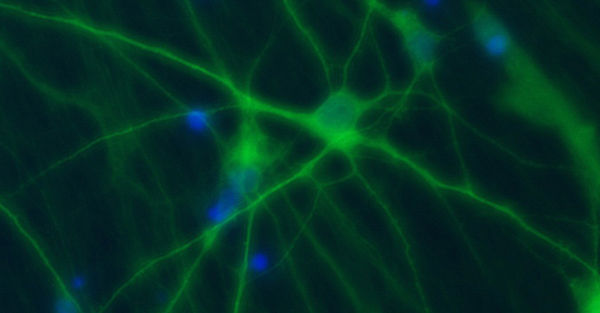 The goal of our research is to link the molecular mechanisms of mainly genetic, neurological diseases caused by disturbed neuronal excitability to their clinical symptoms and a personalized treatment. We are recruiting well-defined cohorts of patients with epilepsies and related disorders, searching for disease-causing genetic defects with modern sequencing techniques, particularly in ion channels or transporters, and analyzing their functional consequences to understand the pathomechanisms. A particular focus is
on finding and exploring new personalized therapies for genetic disorders. To study mechanisms of neuronal hyperexcitability on the molecular, cellular and network level, we use non-neuronal screening tools such as automated electrophysiology in oocytes and mammalian cells, neuronal expression systems including neurons derived from induced pluripotent stem cells and human brain slices, and gene-targeted mouse models.

Genetics and pharmacogenetics of epilepsy

Functional investigations of genetic defects in ion channels

Induced pluripotent stem cells as epilepsy models

Human brain slices cultures

Selected Publications
Müller P*, Takacs DS*, Hedrich UBS, Coorg R, Masters L, Glinton KE, Dai H, Cokley JA, Riviello JJ, Lerche H#, Cooper EC#. KCNA1 gain-of-function epileptic encephalopathy treated with 4-aminopyridine. Ann Clin Transl Neurol. 2023 Feb 15.
Krüger J, Schubert J, Kegele J, Labalme A, Mao M, Heighway J, Seebohm G, Yan P, Koko M, Aslan-Kara K, Caglayan H, Steinhoff BJ, Weber YG, Keo-Kosal P, Berkovic SF, Hildebrand MS, Petrou S, Krause R, May P, Lesca G, Maljevic S, Lerche H. Loss-of-function variants in the KCNQ5 gene are implicated in genetic generalized epilepsies. EBioMedicine. 2022 Oct;84:104244. doi: 10.1016/j.ebiom.2022.104244.
Johannesen KM*, Liu Y*, Koko M, Gjerulfsen CE, Sonnenberg L, Schubert J, Fenger CD, Eltokhi A, Rannap M, Koch NA,Lauxmann S, Krüger J, Kegele J, (…),Hedrich UBS, Benda J, Gardella E,Lerche H#, Møller RS#. Genotype-phenotype correlations in SCN8A-related disorders reveal prognostic and therapeutic implications. Brain 2021:awab321.

Auffenberg E*, Hedrich UB*, Barbieri R*, Miely D*, Groschup B, Wuttke TV, (…), Pusch M, Dichgans M, Lerche H, Gavazzo P#, Plesnila N#, Freilinger T#. Hyperexcitable interneurons trigger cortical spreading depression in an Scn1a migraine model. J Clin Invest 2021;131:e142202.

Hedrich UBS*, Lauxmann S*, (…), Bosselmann C, Schwarz N, Fudali M, Lerche H. 4-Aminopyridine is a promising treatment option for patients with gain-of-function KCNA2-encephalopathy. Sci Transl Med 2021;13:eaaz4957.

Koko M, Krause R, Sander T, Bobbili DR, Nothnagel M, May P,Lerche H; Epi25 Collaborative. Distinct gene-set burden patterns underlie common generalized and focal epilepsies. EBioMedicine 2021;72:103588.

Rosa F, Dhingra A, Uysal B, Mendis GDC, Loeffler H, Elsen G, Mueller S, Schwarz N, Castillo-Lizardo M, Cuddy C, Becker F, Heutink P, Reid CA, Petrou S, Lerche H#, Maljevic S#. In Vitro Differentiated Human Stem Cell-Derived Neurons Reproduce Synaptic Synchronicity Arising during Neurodevelopment. Stem Cell Reports 2020;15:22-37.
Schwarz N, Hedrich UBS, Schwarz H, P A H, Dammeier N, Auffenberg E, Bedogni F, Honegger JB, Lerche H, Wuttke TV, Koch H. Human Cerebrospinal fluid promotes long-term neuronal viability and network function in human neocortical organotypic brain slice cultures. Sci Rep. 2017 Sep 25;7(1):12249.
Research Group Leader
Director of the Deparment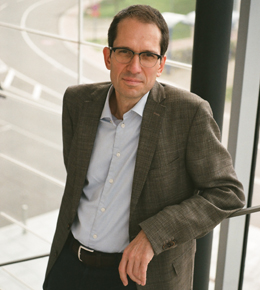 Prof. Dr. Holger Lerche
holger.lerche@uni-tuebingen.de
Address
Center of Neurology
Hertie Institute for Clinical Brain Research
Department Neurology and Epileptology
Hoppe-Seyler-Straße 3
72076 Tübingen
Phone: +49 (0)7071 29-80442
Fax: +49 (0)7071 29-4488