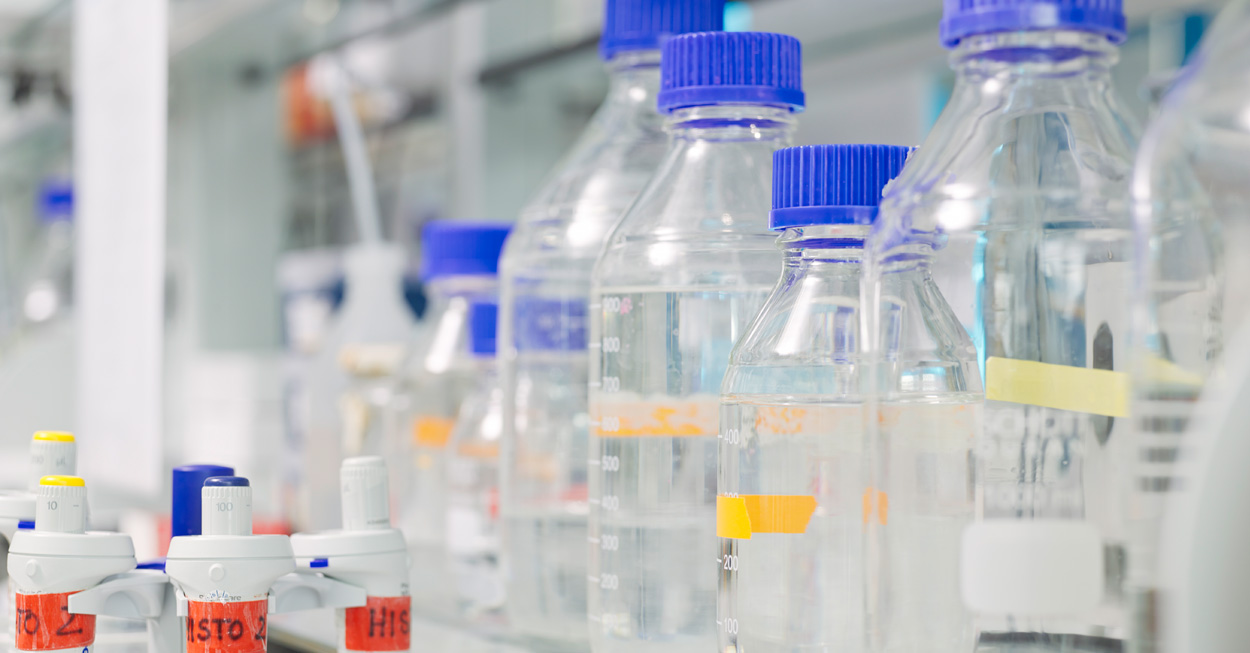 Dystonia is the third most common movement disorder, and mutations in a growing number of genes have been identified as causes for hereditary forms in many cases. The aim of the group, which brings together clinical experience in the diagnosis and treatment of the dystonias with expertise in molecular genetics, is to define the role of known genes in the etiology of dystonia, but especially to find new genes and therefore gain novel insight into the molecular pathogenesis of the disorder. Patient recruitment is based on the departmental outpatient clinic for botulinum toxin treatment led by Prof. Schöls, on international collaborations but also on the work of Dr. E.Lohmann, who is presently working at the University of Istanbul, supported by a Margarete von Wrangell-stipend. As Turkey is a country with a high rate consanguinity, the prevalence of hereditary recessive diseases is greatly increased. Building on an existing cohort of patients with dystonia from consanguineous families in Turkey,detailed phenotyping and a thorough work-up of the families will provide the basis for future genetic analyses.
Dystonie
Durch die Identifikation von ATP1A3 für Rapid-onset-Dystonie-Parkinsonismus und zum anderen von MR-1 für paroxysmale non-kinesiogene Dyskinesien ergaben sich im Jahr 2004 interessante neue Einblicke in Pathways des Gehirns, die an der Dystonie-Entstehung beteiligt sein können. Die bisher gesetzten thematischen Schwerpunkte der Charakterisierung der genetischen und molekularpathogenetischen Aspekte von Torsin A und Epsilon-Sarkoglykan wurden weitergeführt und intensiviert.
Myoklonus-Dystonie
Genetik und molekulare Pathogenese der Myoklonus-Dystonie

Myoclonus-Dystonie (M-D, DYT11) ist ein Dystonie-Plus Syndrom, bei dem die Patienten zusätzlich zu "blitzartigen" Myoklonien an fokalen oder segmentalen Dystonie leiden.

Unser bisheriges Mutations-Screening konnte bei über 80% der familiären Fälle heterozygote exonische Mutationen im Gen für Epsilon-Sarkoglykan (SGCE) nachweisen. Für die übrigen Familien wurde bisher genetische Heterogenität angenommen, wofür auch die Kartierung eines alternativen Genorts auf Chromosom 18 (DYT15) spricht (Grimes et al. 2002).

Die Ätiologie der sporadischen, in fast aller Regel SGCE-Mutations-negativen Fälle ist jedoch weiter ungenügend verstanden. Wir analysierten die Promotorsequenz von 40 sporadischen Patienten, die klinisch die Kriterien einer Myoclonus-Dystonie erfüllten. Es zeigte sich, dass die Promotor-Region hoch konserviert ist. Insgesamt konnten nur wenige SNP-Variationen gefunden werden. Im nächsten Schritt wird die Auswirkung dieser Polymorphismen auf das SGCE-Expressionsniveau durch Luciferase-Assays untersucht werden.

Keine Rolle spielt SGCE in der Pathogenese sporadischer Gilles de la Tourette-Fälle in einer Kohorte von 83 deutschen Indexpatienten. Es konnten exonische Mutationen ausgeschlossen werden. Für eine genetische Assoziation von GTS mit der 7q21-Region ergaben sich keine Hinweise. Die molekularbiologischen Arbeiten an der Generierung eines konditionalen Mausmodells für SGCE wurden fortgesetzt und hierzu weitere proteinchemische Phänotypisierungs-Experimente etabliert. Die Kooperation mit der Neurologischen Klinik der LMU, München (Prof. Dr. T. Brandt, Fr. Dr. A. Deutschländer) wurde mit Voxel-based Morphometrie-(VBM)-Untersuchungen fortgeführt. Interessanterweise finden sich mit diesem volumetrischen Verfahren ähnliche regions of interest wie bei den funktionellen Kernspinmessungen. Hierbei handelt sich um frontale kortikale aber auch subkortikale Strukturen unter Einbeziehung des Thalamus.
Originalarbeiten

Asmus F, Schoenian S, Lichtner P, Munz M, Mayer P, Muller-Myhsok B, Zimprich A, Remschmidt H, Hebebrand J, bandmann O, Gasser T. Epsilon-Sarcoglycan (SGCE) is not involved in sporadic Gilles de la Tourette syndrome. Neurogenetics 2005

Deutschlander A, Asmus F, Gasser T, Steude U, Botzel K. Sporadic rapid-onset dystonia-parkinsonism syndrome: Failure of bilateral pallidal stimulation. Mov Disord 2004.

Kamm C, Boston H, Hewett J, Wilbur J, Corey DP, Hanson PI, Ramesh V, Breakefield XO. The early onset dystonia protein torsinA interacts with kinesin light chain 1. J Biol Chem. 2004 May 7;279(19):19882-92

Kamm C, Leung J, Joseph S, Dobyns WB, Brashear A, Breakefield XO, Ozelius LJ. Refined linkage to the RDP/DYT12 locus on 19q13.2 and evaluation of GRIK5 as a candidate gene. Mov Disord. 2004 Jul;19(7):845-7

Hewett JW, Kamm C, Boston H, Beauchamp R, Naismith T, Ozelius L, Hanson PI, Breakefield XO, Ramesh V. TorsinB--perinuclear location and association with torsinA. J Neurochem. 2004 Jun;89(5):1186-94

Hewett J, Ziefer P, Bergeron D, Naismith T, Boston H, Slater D, Wilbur J, Schuback D, Kamm C, Smith N, Camp S, Ozelius LJ, Ramesh V, Hanson PI, Breakefield XO. TorsinA in PC12 cells: localization in the endoplasmic reticulum and response to stress. J Neurosci Res. 2003 Apr 15;72(2):158-68

Castelon Konkiewitz E, Trender-Gerhard I, Kamm C, Warner T, Ben-Shlomo Y, Gasser T, Conrad B, and Ceballos-Baumann AO. Service-based survey of dystonia in munich. Neuroepidemiology 2002, 21(4): 202-6

Bandmann O, Asmus F, Sibbing D, Grundmann M, Schwab SG, Muller J, Wildenauer DB, Poewe W, Gasser T, Oertel WH. Copper genes are not implicated in the pathogenesis of focal dystonia. Neurology 2002; 59: 782-783

Muller J, Kiechl S, Wenning GK, Seppi K, Willeit J, Gasperi A, Wissel J, Gasser T, Poewe W. The prevalence of primary dystonia in the general community. Neurology 2002; 59: 941-943.

Asmus F, Zimprich A, Tezenas Du MS, Kabus C, Deuschl G, Kupsch A, Ziemann U, Castro M, Kuhn AA, Strom TM, Vidailhet M, Bhatia KP, Durr A, Wood NW, Brice A, Gasser T. Myoclonus-dystonia syndrome: epsilon -sarcoglycan mutations and phenotype. Ann Neurol 2002; 52: 489-492.

Kruse N, Berg D, Francis MJ, Naumann M, Rausch W-D, Reiners K, Rieckmann P, Weishaupt A, Becker G. Reduction of Menkes mRNA and Copper in Leucocytes of Patients with Primary Adult-Onset Dystonia. Ann Neurol, 2001;49:405-408.

Becker G, Berg D, Francis M, Naumann M. Evidence for disturbances of copper metabolism in dystonia. Neurology 2001;57:2290-2294.

Zimprich A, Grabowski M, Asmus F, Naumann M, Berg D, Bertram M, Scheidtmann K, Kern P, Winkelmann J, Muller-Myhsok B, Riedel L, Bauer M, Muller T, Castro M, Meitinger T, Strom TM, Gasser T. Mutations in the gene encoding epsilon-sarcoglycan cause myoclonus-dystonia syndrome. Nat Genet 2001; 29: 66-69.

Wunderlich S, Reiners K, Gasser T, Naumann M. Cervical dystonia in monozygotic twins: Case report and review of the literature. Mov Disord 2001; 16: 714-718.

Leung JC, Klein C, Friedman J, Vieregge P, Jacobs H, Doheny D, Kamm C, deLeon D, Pramstaller PP, Penney JB, Eisengart M, Jankovic J, Gasser T, Bressman SB, Corey DP, Kramer P, Brin MF, Ozelius LJ, Breakefield XO. Novel mutation in the TOR1A (DYT1) gene in atypical early onset dystonia and polymorphisms in dystonia and early onset parkinsonism. Neurogenetics 2001; 3: 133-143.

Asmus F, Zimprich A, Naumann M, Berg D, Bertram L, Ceballos-Baumann A, Pruszak-Seel R, Kabus C, Dichgans M, Fuchs S, Müller-Myhsok B, Gasser T. Inherited Myoclonus-Dystonia Syndrome: Narrowing the 7q21-q31 Locus in German Families. Ann Neurol 2001; ??: 121-124.

Berg D, Weishaupt A, Francis MJ, Miura N, Yang XL, Goodyer I, Naumann M, Koltzenburg M, Reiners K, Becker G.Changes of Copper Transporting Proteins and Ceruloplasmin in the Lentiform Nuclei in Primary Adult-Onset Dystonia. Ann Neurol 2000;47:827-30.

Kamm C, Naumann M, Mueller J, Mai N, Riedel L, Wissel J, Gasser T. The DYT1 GAG deletion is infrequent in sporadic and familial writer' s cramp. Mov Disord 2000; 15: 1238-1241.

Kamm C, Castelon-Konkiewitz E, Naumann M, Heinen F, Brack M, Nebe A, Ceballos-Baumann A, Gasser T. GAG deletion in the DYT1 gene in early limb-onset idiopathic torsion dystonia in Germany. Mov Disord 1999; 14: 681-683.

Gasser T. Inherited myoclonus-dystonia syndrome. Adv Neurol 1998; 78:325-34: 325-334.

Gasser T, Windgassen K, Bereznai B, Kabus C, Ludolph AC. Phenotypic expression of the DYT1-mutation: a family with writer's cramp of juvenile onset. Ann Neurol 1998; 44: 126-128.

Gasser T. Idiopathic, myoclonic and Dopa-responsive dystonia. Curr Opin Neurol 1997; 10: 357-362.

Gasser T, Bereznai B, Müller B, Pruszak-Seel R, Damrich R, Deuschl G, Oertel WH. Linkage studies in alcohol-responsive myoclonic dystonia. Mov Disord 1996; 12: 363-370.

Gasser T, Bove CM, Ozelius LJ, Hallett M, Charness ME, Hochberg FH, Breakefield XO. Haplotype analysis at the DYT1 locus in Ashkenazi Jewish patients with occupational hand dystonia. Mov Disord 1996; 11: 163-166.


Reviews
Kamm C. Idiopathic torsion dystonia. Orphanet Encyclopedia, May 2004.http://www.orpha.net/data/patho/GB/uk-IdiopathicTorsionDystonia.pdf

Asmus F, Gasser T. Genetics and molecular pathogenesis of myoclonus-dystonia. Nervenheilkunde 2004a; 23: 99-103.

Asmus F, Gasser T. Inherited myoclonus-dystonia. Adv Neurol 2004b; 94: 113-9.
Forschungsgruppenleitung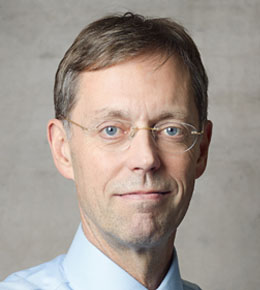 Prof. Gasser / Dr. Ebba Lohmann
thomas.gasseruni-tuebingen.de
Anschrift
Zentrum für Neurologie
Hertie-Institut für klinische Hirnforschung
Abteilung Neurologie mit Schwerpunkt neurodegenerative Erkrankungen

Otfried-Müller-Straße 25
72076 Tübingen
Tel.: +49 (0)7071 29-86529
Fax: +49 (0)7071 29-4839