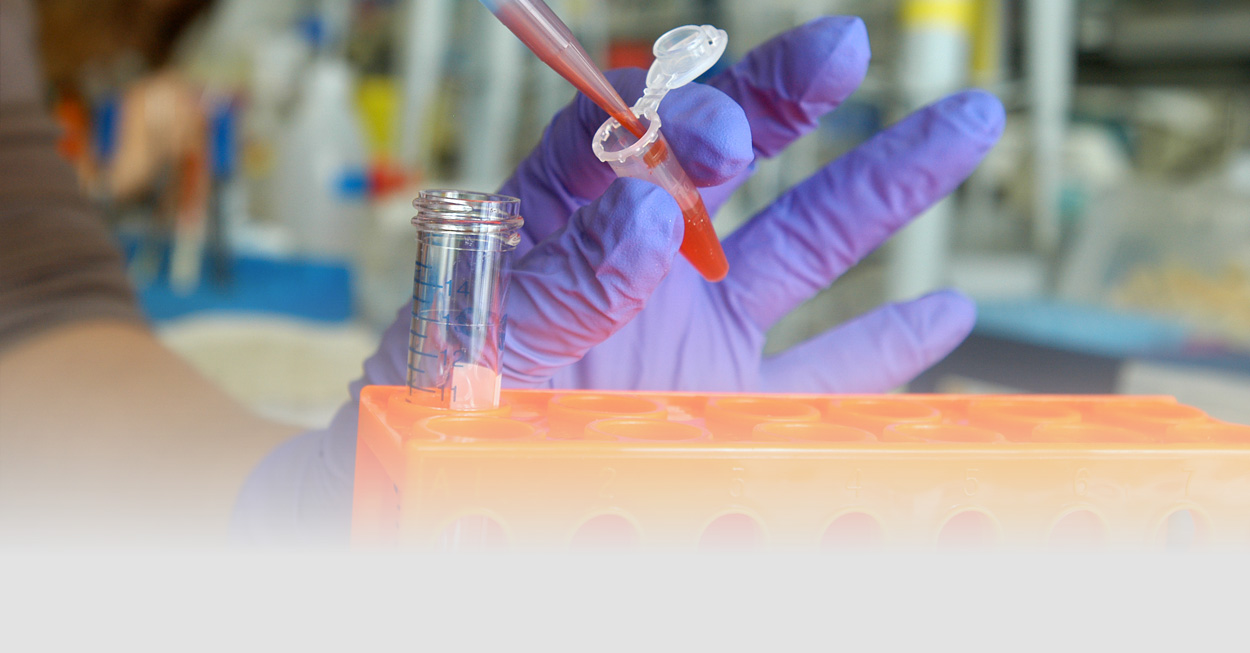 Our research group investigates the role of the immune system in inflammatory diseases of the central nervous system (CNS) and stroke. We are particularly interested in finding out which immune cells are involved in the disease, how is their activity regulated and how immune cells interact with cells of the central nervous system. We strive to find new methods to suppress inflammation of the central nervous system and to minimize tissue damage during stroke.
A broad variety of molecular-genetic, biochemical, cellular-immunological and animal experimental methods are employed to address these questions. We work in close cooperation with the Multiple Sclerosis outpatient clinic, which is certified by the German Society for Multiple Sclerosis (DMSG) and the stroke unit at the Center of Neurology, which is certified by the German Stroke Society (DSG) to address clinically related questions.
Population dynamics of CNS-specific T-Lymphocytes during induction and in the course of autoimmunity within the CNS and after induction of antigen-specific tolerance
We have generated fluorescently labeled tetramers of recombinant peptide/MHC class II –complexes which allow us to directly detect and examine CNS specific T-Lymphocytes in Experimental Autoimmune Encephalomyelitis (EAE), a well-established animal model of multiple sclerosis (MS). The invariant chain (Ii) is a protein expressed in professional antigen presenting cells that forms complexes with newly synthesized MHC class II molecules, in which the CLIP-region of the Ii occupies the peptide-binding groove of the MHC molecule. We generated recombinant Ii in which the CLIP region was replaced by CNS epitopes. These genetically engineered proteins allow the induction and suppression of immune responses against the CNS in an antigen-specific manner. These combined techniques are employed to address questions fundamental to our understanding of the regulation of CNS-directed immune responses. Specifically, we are interested in how CNS-specific T cells are activated, how they migrate through the body and into the CNS, how they acquire their effector functions and how they are inactivated and eliminated. These investigations could possibly lead to the development of new treatment strategies for inflammatory diseases of the CNS including MS.



Glycosylation of immune cells in the regulation of autoimmunity within the CNS
Carbohydrate residues linked to proteins and lipids on the surface of immune cells play an important role in the regulation of protective as well as self-directed immune responses. In this project, we assess surface glycosylation of immune cells in multiple sclerosis (MS) and its animal model experimental autoimmune encephalomyelitis (EAE), and determine whether immunomodulatory drugs alter these glycosylation patterns. These experiments may provide new insights into the pathogenesis of autoimmune diseases within the CNS and may lead to the development of new ways to identify patients which are particularly responsive to any given treatment.
Interaction of immune cells with cells of the CNS
In a number of diseases including MS and stroke, cells of the immune system migrate into the brain and spinal cord and substantially contribute to CNS-damage. In this project, we asses the mechanisms that underlie immune-mediated damage of CNS cells. To this end, cells of the CNS are incubated with cells or proteins of the immune system and the effect of this interaction on CNS cells is observed. Specifically, we assess whether the structure and growth of neurons is impaired, whether they are functionally altered and whether they undergo programmed cell death. The molecular basis of this interaction is assessed using gene chip analysis, molecular inhibitors of major signaling pathways and genetically modified mice. These investigations are fundamental to our understanding of CNS damage in inflammatory and ischemic brain diseases.
Bischof F, Wienhold W, Wirblich C, Malcherek G, Zevering O, Kruisbeek AM, Melms A. Specific treatment of autoimmunity with recombinant invariant chains in which CLIP is replaced by self-epitopes. ProcNatlAcadSci U S A, 2001 Oct 9;98(21):12168-73.
Friese MA, Platten M, Lutz SZ, Naumann U, Aulwurm S, Bischof F, Bühring HJ, Dichgans J, Rammensee HG, Steinle A, Weller M. NKG2D-mediated immunogene therapy of experimental gliomas. Cancer Res. 2003 Dec 15;63(24):8996-9006.
Bischof F, Hofmann M, Schumacher TNM, Vyth-Dreese FA, Weissert R, Schild H, Kruisbeek AM, Melms A. Analysis of autoreactive CD4 T cells in experimental autoimmune encephalomyelitis after primary and secondary challenge using MHC class II tetramers. J Immunol, 2004 Mar 1;172(5) 2878-2884.
Bischof F, Bins A, Dürr M, Zevering Y, Melms A, Kruisbeek AM. A structurally available encephalitogenic epitope of myelin oligodendrocyte glycoprotein specifically induces a diversified pathogenic autoimmune response. J Immunol, 2004 Jul 1;173(1):600-6.
Bischof F, Nägele T, Wanders RJA, Trefz FK, Melms A. 3-Hydroxy-3-Methylglutaryl-CoA Lyase Deficiency in an Adult withLeukoencephalopathy. Ann Neurol. 2004;56(5):727-730.
Magnus T, Schreiner B, Korn T, Jack C, Guo H, Antel J, Ifergan I, Chen L, Bischof F, Bar-Or A, Wiendl H. Microglial expression of the B7-family member B7H1 confers strong immune inhibition: implications for immune responses and autoimmunity in the CNS. J. Neurosci. 2005 25: 2537-2546.
Amend B, Doster H, Lange C, Dubois E, Kalbacher H, Melms A, Bischof F. Induction of autoimmunity by expansion of autoreactive CD4+CD62Llo cells in vivo. J Immunol. 2006 Oct 1;177(7):4384-90.
Lange C, Dürr M, Doster H, Melms A, Bischof F. Dendritic cell-regulatory T-cell interactions control self-directed immunity. Immunol Cell Biol. 2007 Nov-Dec;85(8):575-81.
Lange C, Doster H, Steinbach K, Kalbacher H, Scholl M, Melms A, Bischof F. Differential modulation of CNS-specific effector and regulatory T cells during tolerance induction by recombinant invariant chains in vivo. Brain Behav Immun. 2009 Aug;23(6):861-7.
Lange C, Scholl M, Melms A, Bischof F. CD62L(high) Treg cells with superior immunosuppressive properties accumulate within the CNS during remissions of EAE. Brain Behav Immun. 2011 Jan;25(1):120-6.
Bischof F. Acute inflammatory neuropathies: New evidence for disease classification from Japan. J NeurolNeurosurg Psychiatry. 2011;82:239.
Klose J, Schmidt NO, Melms A, Dohi M, Miyazaki J, Bischof F, Greve B. Suppression of experimental autoimmune encephalomyelitis by interleukin-10 transduced neural stem/progenitor cells. J Neuroinflammation. 2013,10:117.
Bender B, Heine C, Danz S, Bischof F, Reimann K, Bender M, Nägele T, Ernemann U, Korn A. Diffusion restriction of the optic nerve in patients with acute visual deficit. J Magn Reson Imaging. 2013.
Seeger A, Kramer U, Bischof F, Schuettauf F, Ebner F, Danz S, Ernemann U, Hauser TK. Feasibility of Noninvasive Diagnosis and Treatment Planning in a Case Series with Carotid-Cavernous Fistula using High-Resolution Time-Resolved MR-Angiography with Stochastic Trajectories (TWIST) and Extended Parallel Acquisition Technique (ePAT 6) at 3 T. Clin Neuroradiol. 2014 Mar 6.
Maricic I, Halder R, Bischof F, Kumar V. Dendritic Cells and Anergic Type I NKT Cells Play a Crucial Role in Sulfatide-Mediated Immune Regulation in Experimental Autoimmune Encephalomyelitis. J. Immunol 2014.
Seeger A, Klose U, Bischof F, Strobel J, Ernemann U, Hauser TK. Zoomed EPI DWI of Acute Spinal Ischemia Using a Parallel Transmission System. Clin Neuroradiol. 2014 Aug 29
Silber T, Ziemann U, Ernemann U, Bischof F. Analysis of periinterventional complications of intracranial angioplasty and stenting: A single center experience. E. J Radiol. 2014.

Ambulanz Multiple Sklerose und andere entzündliche Erkrankungen des Nervensystems
In der Neuroimmunologischen Ambulanz werden Patienten mit entzündlichen Erkrankungen des zentralen und peripheren Nervensystems und der Skelettmuskulatur versorgt. Dazu zählen Patienten mit Multipler Sklerose, Gefäßentzündungen und entzündlichen Neuropathien.
Sprechstunden, Ansprechpartner und weitere Informationen auf finden Sie auf der Seite der Neuroimmunologischen Ambulanz des Universitätsklinikums Tübingen.
Forschungsgruppenleitung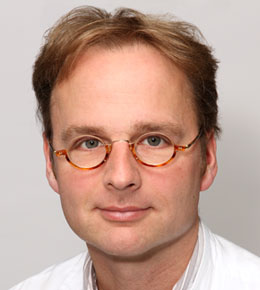 PD Dr. Felix Bischof
felix.bischof(at)uni-tuebingen.de
Anschrift
Zentrum für Neurologie
Hertie-Institut für klinische Hirnforschung
Abteilung Neurologie mit Schwerpunkt neurovaskuläre Erkrankungen

Hoppe-Seyler-Straße 3
72076 Tübingen

Tel.: +49 (0)7071 29-83269
Fax: +49 (0)7071 29-5260