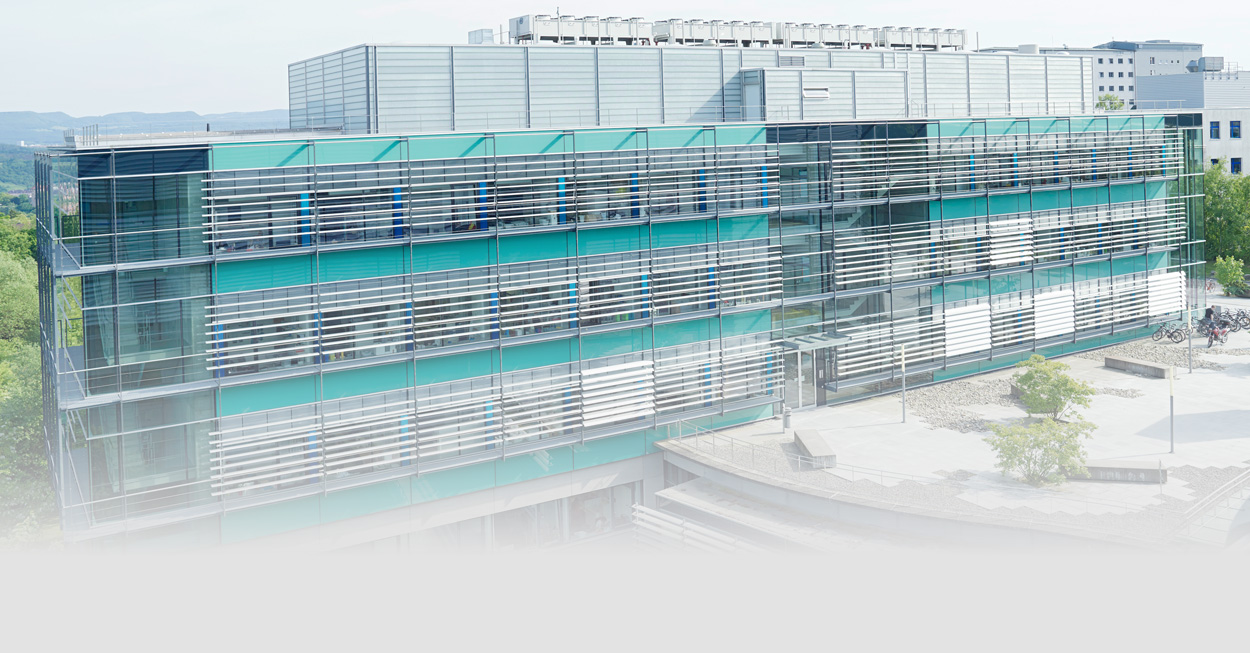 News
HIH research team once again involved in a Synergy Grant

Professor Martin Giese receives a "Synergy Grant" from the European Research Council (ERC). Together with colleagues at the KU Leuven and the University of Maastricht, he will investigate how our brain analyzes body language for non-verbal communication in the project "How body relevant drives brain organization" (RELEVANCE). "We hope that a better understanding of brain processes will contribute to improved systems for the simulation and analysis of body signals in the field of artificial intelligence and virtual reality," Giese explains. At the HIH he heads the Section for Computational Sensomotorics, which combines theoretical neuroscience with applications in biomedical technology. The ERC is funding the project for a period of five years with a total of eight million euros, of which around 2.7 million euros are earmarked for the work of the Tübingen team. The "Synergy Grants" are considered the most competitive applications in the prestigious funding program of the ERC. It was only last year that a HIH research team obtained a "Synergy Grant".

Please read the press release (in German only)

Open Door Presentation at the HIH

On October 13, 2019, the HIH Open Door Presentation gave an exciting insight into the world of clinical brain research. Numerous visitors followed the invitation. In a series of lectures, scientists presented the latest findings from research and therapy. The topics ranged from Parkinson's, Alzheimer's, epilepsy, stroke and dizziness to rare neurological diseases. At the same time, the visitors had the opportunity to get to know the work at the institute in guided tours. For example, they were able to examine nerves in the ultrasound device or learn about eye movements and movement therapy. The Open Door Presentation takes place every two years at the HIH.

Call for Application: HIH Junior Research Group

The HIH is currently seeking young and highly motivated scientists from all over the world who wish to set up their own independent junior research group. Interested applicants should want to pursue a career in any field of basic, translational or clinical neurosciences that complements and enriches the existing strengths at the HIH. The research group will have full access to cutting-edge scientific infrastructure, state-of-the-art equipment, the University Hospital of Neurology, and the rich collaborative opportunities.

For more information, please see the job vacancy.

You can find more open positions in our career section.

AI and Medicine

Artificial intelligence has become an integral part of medical research - but what role does it really play in the race for the future? Professor Dr. Hans-Peter Thier, head of the Department of Cognitive Neurology at the HIH, met with the Hertie Foundation and Professor Dr. Philipp Berens, expert in data science in visual research at the Research Institute of Ophthalmology at the University of Tübingen. In an interview, the neuroscientist and bioinformatician talk about the opportunities and risks involved in the interaction between humans and machines.

HIH researchers identify four different neuronal cell types based on their activity pattern in the cortex

Nerve cells communicate with each other by means of electrical signals. Notably, these electrical signals, so called action potentials, seem to differ characteristically between distinct types of neurons. Researchers led by Professor Dr. Markus Siegel used fine microelectrodes to measure neuronal activity in different areas of the cerebral cortex. They found out that action potentials showed very distinct shapes. Based on these shapes, the scientists succeeded in classifying neurons into four different groups. These groups of neurons differed in their activity patterns and in the information that they encoded. "This opens a new window to study cell type-specific mechanisms and functions of neuronal circuits in the cerebral cortex," explains Siegel. The study has been published in the current issue of the journal Current Biology.

Copyright: AdobeStock
Research groups

Neurology and Stroke

Brain Networks and Plasticity

The human brain possesses the remarkable capacity of reorganization, which is the basis for adapting to constantly changing environmental conditions. This plasticity is of paramount importance ...more information

Cognitive Neurology

Neuropsychology of Action

The Research Group "Neuropsychology of Action" is dedicated to investigations of human action control. We study clinical impairments of action control and their neural substrates in patients with brain damage ...more information

Cellular Neurology

Experimental Neuroimmunology

An immune response is part of most neurological diseases, and the development of late-onset Alzheimer's Disease (AD) has been linked to immune related genes and most recently also to epigenetic modifications. ...more information

Neurodegenerative Diseases

Genetics of Parkinson's disease

Parkinson's syndrome (PS) is the second most common neurodegenerative disease after Alzheimer's dementia. The vast majority of patients are ill with no apparent cause. ...more information

Cellular Neurology

Dementia Research Unit

The Dementia Research Unit is a clinical research unit of the Department of Cellular Neurology and the Department of Psychiatry. It closely collaborates with the outpatient Memory Clinic. ...more information

Neurology and Epileptology

Clinical Genetics of Paroxysmal Neurological Diseases

Paroxysmal neurological disorders include a broad spectrum of clinical entities such as migraine, episodic ataxia or myotonia. The research group is focussed on the clinical genetics ...more information

Cognitive Neurology

Neuro-Vestibular Diagnostics

The complaint of dizziness is highly prevalent but remains often an enigma to the physician in daily practice. Serious diseases potentially accompanied by dizziness like stroke, multiple sclerosis ...more information

Cognitive Neurology

Oculomotor Laboratory

Playing video-games is a widely distributed leisure activity in our society. In order to estimate the consequences of video-game play, we study the details of eye movements and pupil light responses ... more information

Cellular Neurology

Experimental Neuropathology

Cerebral proteopathy is a unifying term for cerebral neurodegenerative diseases in which aggregated proteins are abnormally deposited in the brain. The hallmark proteopathy is Alzheimer's disease (AD) ...more information

Neurodegenerative Diseases

Functional Neurogenomics

Neurodegenerative disorders are associated in a proportion of cases with genetic risk and gene mutations. However, the vast majority of cases of Parkinson's disease are sporadic and the disease is altogether heterogeneous in symptoms and pathology. ...more information

Independent Research Group

Molecular Brain Development

The mammalian neocortex is a highly complex and spatially heterogeneous structure, which has expanded significantly in mammalian evolution. Neocortical network function is at the heart of cognitive function ...more info

Neurology and Stroke

Neurological B cell Immunology

The research group "Neurological B cell Immunology" is focused on the role of B cells in neuro-inflammatory diseases including multiple sclerosis (MS) and ...more information
Research groups
Neurodegenerative Diseases

Clinical Parkinson's Disease Research

Parkinson's disease (PD) is the second most frequent neurodegenerative disorder after Alzheimer's disease and affects about 1 to 2 % of individuals over the age of 65. The number is steadily increasing due to demographic changes in Western countries. ...more information

Cellular Neurology

Molecular Imaging Unit

The Molecular Imaging Unit focuses on the visualization of Alzheimer's disease (AD) and Parkinson's disease (PD) related changes in model systems using in vivo multiphoton microscopy ...more information

Neurology and Stroke

Molecular Neurooncology

Three to five of 100.000 people are annually diagnosed with a glioblastoma (GBM), the most malignant brain tumor in adults. Despite aggressive multimodal treatment including surgical resection and ...more information

Cellular Neurology

Molecular Biomarkers Unit

Processes related to Alzheimer ́s disease (AD) and other age-related neurodegenerative diseases start many years before the onset of the first clinical symptoms. At the moment of the first clinical complaints, the disease has already caused ...more information

Neurology and Stroke

Interdisciplinary Section of Neuro-Oncology

The projects of the lab are focusing on the biology of brain tumors, especially with targeted individualized therapies, molecular mechanisms in the development of resistance and cell based therapy approaches ...more information

Neurology and Epileptology

Translational Imaging

The focus of our research group is the structural and functional imaging of neurological diseases with a particular focus on epileptology. We use multi-modal imaging techniques to improve the understanding of disease development ...more information

Neurodegenerative Diseases

Dystonia

Dystonia is the third most common movement disorder, and mutations in a growing number of genes have been identified as causes for hereditary forms in many cases. The aim of the group, which brings together clinical experience ...more information

Neurology and Stroke

Neurophonetics and Translational Neurorehabilitation

The work group Neurophonetics and Translational Neurorehabilitation is based on a cooperation between the University of Tübingen and a neurological rehabilitation clinic (Fachkliniken Hohenurach). ...more information

Neurology and Stroke

Stroke and Neuroprotection

The research focus of our Stroke and Neuroprotection Laboratory is to find new and to optimize existing neuroprotective strategies ...more information

Neurology and Epileptology

Experimental Epileptology

Our research group is interested to unravel the mechanisms of well defined, mainly genetic, neurological, paroxysmal diseases, to understand correlations with clinical symptoms and to find new treatment options. ...more information

Cognitive Neurology

Active Perception Lab

Humans are tremendously reliant on the sense of vision to interact with their environment. Such interaction often involves the generation of motor outputs ...more information

Neurodegenerative Diseases

Mitochondrial Biology of Parkinson's Disease

Neurodegenerative disorders are associated in a proportion of cases with genetic risk and gene mutations. However, the vast majority …more info

Neurology and Epileptology

Neuromuscular Imaging Group

The group works on different projects concerning nerve imaging, particularly high-resolution ultrasound in neuromuscular disorders ...more information
Research groups
Neurology and Epileptology

Migraines and Primary Headache Disorders

Our group aims at unraveling the molecular pathophysiology of migraine and other primary headache disorders. ...more information

Neurodegenerative Diseases

Section for Clinical Neurogenetics

Neurogenetic diseases like cerebellar ataxia, hereditary spastic paraplegia and leukodystrophy are rare disorders. ...more information

Neurodegenerative Diseases

Systems Neurodegeneration

Our research focuses on the investigation of the genetic basis, systems neuroscience and paradigmatic therapy approaches in ...more information

Cognitive Neurology

Sensorimotor Lab

The lab addresses a variety of topics that, at first glance, may look disparate. Yet, there is a common denominator ...more information

Neurodegenerative Diseases

Genomic of Rare Movement Disorders

Our group specializes in rare diseases. A disease is called rare, when it affects no more than 5 of 100,000 people. However, in the grand-scheme of things, rare diseases are not quite so rare ...more information

Cognitive Neurology

Section for Computational Sensomotorics

The Section for Computational Sensomotorics investigates theoretical principles in the perception and control of motor actions. Research is organized around three main topics ...more information

Neurodegenerative Diseases

Genetics and Epigenetics of Neurodegeneration

The recent advances in high-throughput genomic technologies have provided an unprecedented amount of genotype, expression and epigenetic data for many human disorders. ...more information

Cognitive Neurology

Section for Neuropsychology

The Section for Neuropsychology focuses on the investigation of spatial cognition and object recognition in humans. The current issues of our work comprise the action control and sensorimotor coordination ...more information

Neurodegenerative Diseases

Functional Neurogenetics

Age-related neurodegenerative diseases are a severe and increasingly worrisome burden for our aging population. Most of the chronic neurodegenerative diseases ...more information

Independent Research Groups

Learning and Memory

All organisms continuously have to adapt their behavior according to changes in the environment in order to survive. This is particularly important when learning to predict threatening or dangerous situations. ...more information

Cognitive Neurology

Systems Neurophysiology Lab

The overarching goal of our work is to understand the operating principles of the neocortex, a unique brain structure, which mainly evolved in mammals. There is clear evidence that the neocortex, in the broadest sense, endows the subject with cognitive capabilities. ...more information

Neurodegenerative Diseases

Deep Brain Stimulation

The working group aims to uncover mechanisms of action of deep brain stimulation therapy and to translate the pathophysiological insights into future developments. …more information

Cognitive Neurology

Motor Control Modeling

The research group "Multi-Level Modeling in Motor Control and Rehabilitation Robotics" focuses on the generation and control of active biological movements. We develop ...more information
Events
-Neurocolloquium – Bernstein Lecture
17:30 Kenneth Harris (University College London)
Fine subtypes of hippocampal GABAergic cells revealed by single-cell and in situ
transcriptomics
Location: Children Hospital, Hoppe-Seyler-Str. 1, 3rd Floor, Lecture Hall
Please note the change ot time!
-Neurobiological Monday Colloquium
18:00 Melanie Mark (Ruhr Universität Bochum)
Lightening the cerebellum from P/Q-type calcium channel specific diseases
Location: Hertie Seminar Room 2.310
-Neurocolloquium - Hertie Lecture
18:15 Simon Waddington (EGA Institute for Women's Health, University College London)
Gene therapy in neurodevelopmental disorders
Location: Children Hospital, Hoppe-Seyler-Str. 1, 3rd Floor, Lecture Hall
An exemplary connection between research and clinical care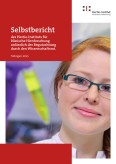 The German Council of Science and Humanities recognizes the performance and academic excellence of theHertie Institute for Clinical Brain Research. The recommendation of the council is an excellent basis for the further development of the HIH.
Press release by the German Council of Science and Humanities (Wissenschaftsrat)