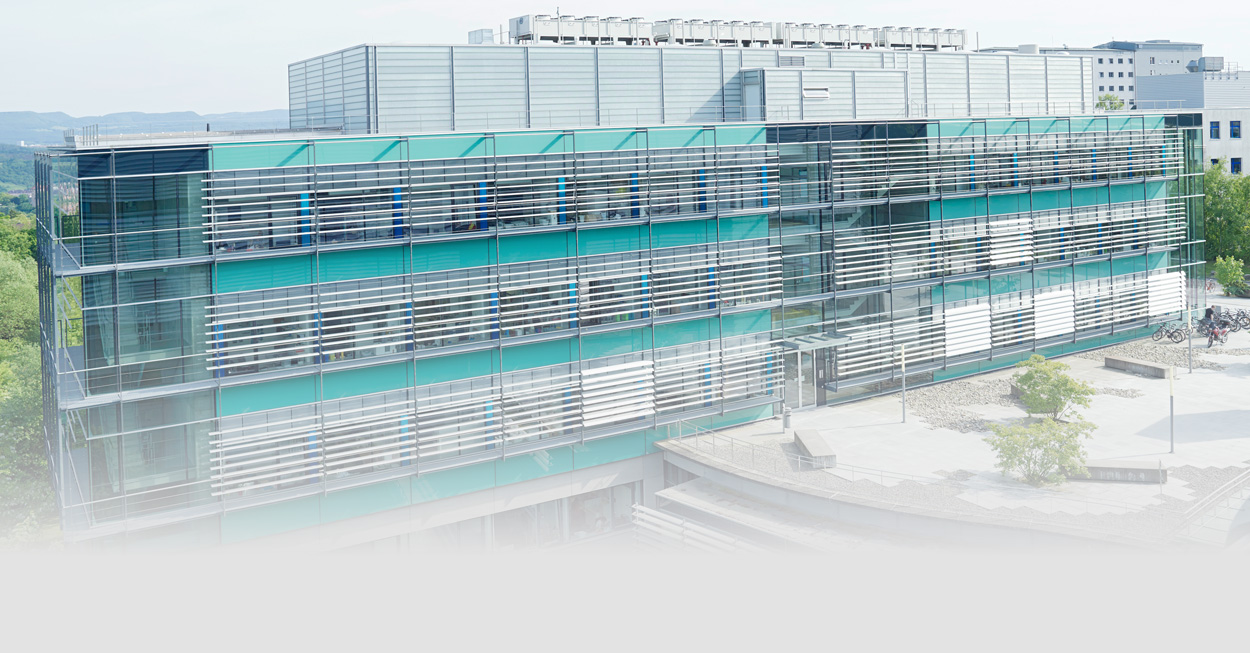 News
Junior Research Group Selection Symposium at the HIH

The Hertie Institute for Clinical Brain Research cordially invites everybody to the Junior Research Group Selection Symposium on Monday, 2. March 2020.

The public lectures will take place from 10:15–14:00 in the conference room at the German Center for Neurodegenerative Diseases (DZNE), Otfried-Müller-Str. 23, Tübingen.

Download: Flyer

HIH welcomes fellows of the Studienstiftung des Deutschen Volkes

Fellows of the Studienstiftung des Deutschen Volkes received fascinating insights into brain research at the HIH during a special "Open House Presentation". The agenda comprehended presentations, lab visits and individual talks. The approximately 55 fellows had the opportunity to visit several laboratories in the institute where they were able to learn about topics such as non-invasive brain stimulation or the role of the immune system in Alzheimer's disease. The HIH encourages the training and career development of highly talented young scientists. "We are pleased that the Open House Presentation was such a success and that so many fellows accepted our invitation", says Prof. Dr. Martin Giese, organizer of the event and personal tutor of the Studienstiftung.

Do you see what I see? Newly discovered nerve cells specifically process gaze following

I see what you see: the ability to follow the direction of others' gaze and to develop joint attention is an important basis for interacting with others. In people with autism, this ability is disturbed. Neuroscientists from the Hertie Institute for Clinical Brain Research and the University of Tübingen now report that a specific area in the brain is responsible for this task. According to the research team, nerve cells in the so-called "gaze-following patch" help us to decipher the focus of attention of others. The area is located in the posterior temporal lobe, which therefore plays a key role in controlling social interactions. The current study was published in the journal PNAS.

Please read the press release (in German only)

Markus Siegel receives Consolidator Grant from the European Research Council

The European Research Council (ERC) supports Professor Dr. Markus Siegel from HIH and the Werner Reichardt Center for Integrative Neuroscience with an ERC Consolidator Grant. Siegel and his team investigate the neuronal foundations of our thinking and acting in the project "Neuronal Information through Neuronal Interactions (NINI)". They combine the latest electrophysiological and analytical techniques to investigate how sensory, cognitive and motor information is generated in the brain and to what extent interactions between different nerve cell networks are involved. The ERC Consolidator Grant supports scientists with several years of research experience in building a career and their own research team.

Please read the press release (in German only)

Image: Foto: Verena Müller/UKT

Rare hereditary disease: a small messenger molecule shows great effect

Brain researchers from Tübingen have developed a new approach for the treatment of hereditary spastic paraplegia (HSP). A gene therapy may treat the rare neurological disease directly at its point of origin. The therapeutic approach aims to treat the subtype spastic paraplegia gene type 5, or SPG5 in short. In this case, a defective gene leads to an increase of certain metabolic products in the brain that have a fatal effect on nerve cells. As a consequence, the affected patients lose their ability to walk in the long term. Now, the genetic defect has been able to be successfully circumvented for the first time in an animal model by repeatedly administering a messenger molecule (mRNA) into the blood. This led to a normalization of the concentration of neurotoxic metabolic products in the brain, reports an international research team led by Professor Schöls in collaboration with the company CureVac.

Please read the complete press release (in German only)
Research groups

Neurology and Stroke

Brain Networks and Plasticity

The human brain possesses the remarkable capacity of reorganization, which is the basis for adapting to constantly changing environmental conditions. This plasticity is of paramount importance ...more information

Cognitive Neurology

Neuropsychology of Action

The Research Group "Neuropsychology of Action" is dedicated to investigations of human action control. We study clinical impairments of action control and their neural substrates in patients with brain damage ...more information

Cellular Neurology

Experimental Neuroimmunology

An immune response is part of most neurological diseases, and the development of late-onset Alzheimer's Disease (AD) has been linked to immune related genes and most recently also to epigenetic modifications. ...more information

Neurodegenerative Diseases

Genetics of Parkinson's disease

Parkinson's syndrome (PS) is the second most common neurodegenerative disease after Alzheimer's dementia. The vast majority of patients are ill with no apparent cause. ...more information

Cellular Neurology

Dementia Research Unit

The Dementia Research Unit is a clinical research unit of the Department of Cellular Neurology and the Department of Psychiatry. It closely collaborates with the outpatient Memory Clinic. ...more information

Neurology and Epileptology

Clinical Genetics of Paroxysmal Neurological Diseases

Paroxysmal neurological disorders include a broad spectrum of clinical entities such as migraine, episodic ataxia or myotonia. The research group is focussed on the clinical genetics ...more information

Cognitive Neurology

Neuro-Vestibular Diagnostics

The complaint of dizziness is highly prevalent but remains often an enigma to the physician in daily practice. Serious diseases potentially accompanied by dizziness like stroke, multiple sclerosis ...more information

Cognitive Neurology

Oculomotor Laboratory

Playing video-games is a widely distributed leisure activity in our society. In order to estimate the consequences of video-game play, we study the details of eye movements and pupil light responses ... more information

Cellular Neurology

Experimental Neuropathology

Cerebral proteopathy is a unifying term for cerebral neurodegenerative diseases in which aggregated proteins are abnormally deposited in the brain. The hallmark proteopathy is Alzheimer's disease (AD) ...more information

Neurodegenerative Diseases

Functional Neurogenomics

Neurodegenerative disorders are associated in a proportion of cases with genetic risk and gene mutations. However, the vast majority of cases of Parkinson's disease are sporadic and the disease is altogether heterogeneous in symptoms and pathology. ...more information

Independent Research Group

Molecular Brain Development

The mammalian neocortex is a highly complex and spatially heterogeneous structure, which has expanded significantly in mammalian evolution. Neocortical network function is at the heart of cognitive function ...more info

Neurology and Stroke

Neurological B cell Immunology

The research group "Neurological B cell Immunology" is focused on the role of B cells in neuro-inflammatory diseases including multiple sclerosis (MS) and ...more information
Research groups
Neurodegenerative Diseases

Clinical Parkinson's Disease Research

Parkinson's disease (PD) is the second most frequent neurodegenerative disorder after Alzheimer's disease and affects about 1 to 2 % of individuals over the age of 65. The number is steadily increasing due to demographic changes in Western countries. ...more information

Cellular Neurology

Molecular Imaging Unit

The Molecular Imaging Unit focuses on the visualization of Alzheimer's disease (AD) and Parkinson's disease (PD) related changes in model systems using in vivo multiphoton microscopy ...more information

Neurology and Stroke

Molecular Neurooncology

Three to five of 100.000 people are annually diagnosed with a glioblastoma (GBM), the most malignant brain tumor in adults. Despite aggressive multimodal treatment including surgical resection and ...more information

Cellular Neurology

Molecular Biomarkers Unit

Processes related to Alzheimer ́s disease (AD) and other age-related neurodegenerative diseases start many years before the onset of the first clinical symptoms. At the moment of the first clinical complaints, the disease has already caused ...more information

Neurology and Stroke

Interdisciplinary Section of Neuro-Oncology

The projects of the lab are focusing on the biology of brain tumors, especially with targeted individualized therapies, molecular mechanisms in the development of resistance and cell based therapy approaches ...more information

Neurology and Epileptology

Translational Imaging

The focus of our research group is the structural and functional imaging of neurological diseases with a particular focus on epileptology. We use multi-modal imaging techniques to improve the understanding of disease development ...more information

Neurodegenerative Diseases

Dystonia

Dystonia is the third most common movement disorder, and mutations in a growing number of genes have been identified as causes for hereditary forms in many cases. The aim of the group, which brings together clinical experience ...more information

Neurology and Stroke

Neurophonetics and Translational Neurorehabilitation

The work group Neurophonetics and Translational Neurorehabilitation is based on a cooperation between the University of Tübingen and a neurological rehabilitation clinic (Fachkliniken Hohenurach). ...more information

Neurology and Stroke

Stroke and Neuroprotection

The research focus of our Stroke and Neuroprotection Laboratory is to find new and to optimize existing neuroprotective strategies ...more information

Neurology and Epileptology

Experimental Epileptology

Our research group is interested to unravel the mechanisms of well defined, mainly genetic, neurological, paroxysmal diseases, to understand correlations with clinical symptoms and to find new treatment options. ...more information

Cognitive Neurology

Active Perception Lab

Humans are tremendously reliant on the sense of vision to interact with their environment. Such interaction often involves the generation of motor outputs ...more information

Neurodegenerative Diseases

Mitochondrial Biology of Parkinson's Disease

Neurodegenerative disorders are associated in a proportion of cases with genetic risk and gene mutations. However, the vast majority …more info

Neurology and Epileptology

Neuromuscular Imaging Group

The group works on different projects concerning nerve imaging, particularly high-resolution ultrasound in neuromuscular disorders ...more information
Research groups
Neurology and Epileptology

Migraines and Primary Headache Disorders

Our group aims at unraveling the molecular pathophysiology of migraine and other primary headache disorders. ...more information

Neurodegenerative Diseases

Section for Clinical Neurogenetics

Neurogenetic diseases like cerebellar ataxia, hereditary spastic paraplegia and leukodystrophy are rare disorders. ...more information

Neurodegenerative Diseases

Systems Neurodegeneration

Our research focuses on the investigation of the genetic basis, systems neuroscience and paradigmatic therapy approaches in ...more information

Cognitive Neurology

Sensorimotor Lab

The lab addresses a variety of topics that, at first glance, may look disparate. Yet, there is a common denominator ...more information

Neurodegenerative Diseases

Genomic of Rare Movement Disorders

Our group specializes in rare diseases. A disease is called rare, when it affects no more than 5 of 100,000 people. However, in the grand-scheme of things, rare diseases are not quite so rare ...more information

Cognitive Neurology

Section for Computational Sensomotorics

The Section for Computational Sensomotorics investigates theoretical principles in the perception and control of motor actions. Research is organized around three main topics ...more information

Neurodegenerative Diseases

Genetics and Epigenetics of Neurodegeneration

The recent advances in high-throughput genomic technologies have provided an unprecedented amount of genotype, expression and epigenetic data for many human disorders. ...more information

Cognitive Neurology

Section for Neuropsychology

The Section for Neuropsychology focuses on the investigation of spatial cognition and object recognition in humans. The current issues of our work comprise the action control and sensorimotor coordination ...more information

Neurodegenerative Diseases

Functional Neurogenetics

Age-related neurodegenerative diseases are a severe and increasingly worrisome burden for our aging population. Most of the chronic neurodegenerative diseases ...more information

Independent Research Groups

Learning and Memory

All organisms continuously have to adapt their behavior according to changes in the environment in order to survive. This is particularly important when learning to predict threatening or dangerous situations. ...more information

Cognitive Neurology

Systems Neurophysiology Lab

The overarching goal of our work is to understand the operating principles of the neocortex, a unique brain structure, which mainly evolved in mammals. There is clear evidence that the neocortex, in the broadest sense, endows the subject with cognitive capabilities. ...more information

Neurodegenerative Diseases

Deep Brain Stimulation

The working group aims to uncover mechanisms of action of deep brain stimulation therapy and to translate the pathophysiological insights into future developments. …more information

Cognitive Neurology

Motor Control Modeling

The research group "Multi-Level Modeling in Motor Control and Rehabilitation Robotics" focuses on the generation and control of active biological movements. We develop ...more information
Events
-Channelopathy meeting Tübingen
Date: 18th-20th March 2020
Genetic epilepsies and other neuronal ion channel disorders: Mechanisms and therapeutic perspectives.
Location: Universitätsklinikum Tübingen, CRONA, Hoppe-Seyler-Str. 3, 72076 Tübingen
Room: 210 (Lecture hall)
An exemplary connection between research and clinical care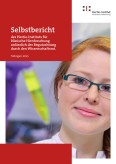 The German Council of Science and Humanities recognizes the performance and academic excellence of theHertie Institute for Clinical Brain Research. The recommendation of the council is an excellent basis for the further development of the HIH.
Press release by the German Council of Science and Humanities (Wissenschaftsrat)