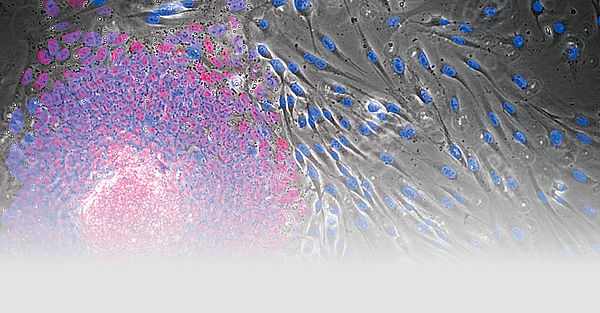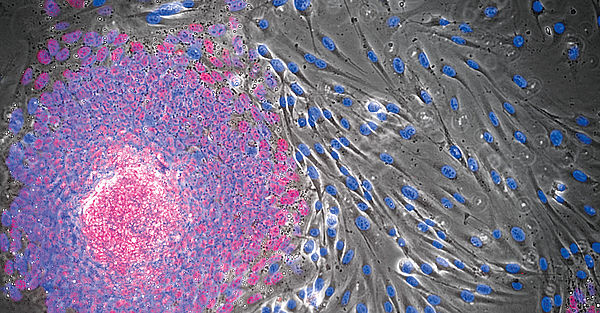 Selected publications of the Department for Neurodegenerative Diseases of the years 2012-2015

2015
Berg D, Deuschl G. Movement disorders: discoveries in pathophysiology and therapy.Lancet Neurol. 2015 Jan;14(1):9-11. doi: 10.1016/S1474-4422(14)70307-2.
Desikan, R. S., A. J. Schork, Y. Wang, A. Witoelar, M. Sharma, L. K. McEvoy, D. Holland, J. B. Brewer, C. H. Chen, W. K. Thompson, D. Harold, J. Williams, M. J. Owen, M. C. O'Donovan, M. A. Pericak-Vance, R. Mayeux, J. L. Haines, L. A. Farrer, G. D. Schellenberg, P. Heutink, A. B. Singleton, A. Brice, N. W. Wood, J. Hardy, M. Martinez, S. H. Choi, A. DeStefano, M. A. Ikram, J. C. Bis, A. Smith, A. L. Fitzpatrick, L. Launer, C. van Duijn, S. Seshadri, I. D. Ulstein, D. Aarsland, T. Fladby, S. Djurovic, B. T. Hyman, J. Snaedal, H. Stefansson, K. Stefansson, T. Gasser, O. A. Andreassen and A. M. Dale (2015). "Genetic overlap between Alzheimer's disease and Parkinson's disease at the MAPT locus." Mol Psychiatry.
Dufke C, Hauser AK, Sturm M, Fluhr S, Wächter T, Leube B, Auburger G, Ott T, Bauer P, Gasser T, Grundmann K., Mutations in CIZ1 are not a major cause for dystonia in Germany. Mov Disord. 2015 Mar 17. doi: 10.1002/mds.26198. [Epub ahead of print] PMID 25778706
Escott-Price V; International Parkinson's Disease Genomics Consortium, Nalls MA, Morris HR, Lubbe S, Brice A, Gasser T, Heutink P, Wood NW, Hardy J, Singleton AB, Williams NM; IPDGC consortium members. Polygenic risk of Parkinson disease is correlated with disease age at onset. Ann Neurol. 2015 Apr;77(4):582-91. doi: 10.1002/ana.24335. Epub 2015 Mar 13., PMID 25773351
Garcia-Miralles M, Coomaraswamy J, Häbig K, Herzig MC, Funk N, Gillardon F, Maisel M, Jucker M, Gasser T, Galter D, Biskup S., No Dopamine Cell Loss or Changes in Cytoskeleton Function in Transgenic Mice Expressing Physiological Levels of Wild Type or G2019S Mutant LRRK2 and in Human Fibroblasts. PLoS One. 2015 Apr 1;10(4):e0118947. doi: 10.1371/journal.pone.0118947. eCollection 2015.PMID: 25830304
Gasser T., Usefulness of Genetic Testing in PD and PD Trials: A Balanced Review. J Parkinsons Dis. 2015 Jan 26. [Epub ahead of print] PMID 25624421
Maetzler W, Ellerbrock M, Heger T, Sass C, Berg D, Reilmann R. Digitomotography in Parkinson's disease: a cross-sectional and longitudinal study. PLoS One. 2015 accepted.
Mencacci N,Agusti IR, Zdebik A, Asmus F, Ludtmann M, Ryten M, Plagnol V, Hauser AK, Bandrés Ciga S, Bettencourt C, Forabosco P, Hughes D, Soutar M MP, Peall K, Morris HR, Trabzuni D,Tekman M, Stanescu HC, Kleta R, Carecchio M, Zorzi G, Nardocci N, Garavaglia B, Lohmann E, Weissbach A, Klein C, Hardy J, Pittman AM, Foltynie T, Abramov AY, Gasser T, Bhatia K, Wood NW. A Missense Mutation in KCTD17 Causes Autosomal Dominant Myoclonus-Dystonia.The American Journal of Human Genetics. 05/2015; DOI: 10.1016/j.ajhg.2015.04.008
Reetz K, Dogan I, Costa AS, Dafotakis M, Fedosov K, Giunti P, Parkinson MH, Sweeney MG, Mariotti C, Panzeri M, Nanetti L, Arpa J, Sanz-Gallego I, Durr A, Charles P, Boesch S, Nachbauer W, Klopstock T, Karin I, Depondt C, vom Hagen JM, Schöls L, Giordano IA, Klockgether T, Bürk K, Pandolfo M, Schulz JB. Biological and clinical characteristics of the European Friedreich's Ataxia Consortium for Translational Studies (EFACTS) cohort: a cross-sectional analysis of baseline data. Lancet Neurol. 2015 Feb;14(2):174-82. doi: 10.1016/S1474-4422(14)70321-7. Epub 2015 Jan 5.
Simón-Sánchez J, Gasser T., Parkinson disease GWAS: The question of lumping or splitting is back again. Neurology, 2015 Mar 10;84(10):966-7. doi: 10.1212/WNL.0000000000001345. Epub 2015 Feb 6, PMID 25663226
Syrbe S, Hedrich UB, Riesch E, Djémié T, Müller S, Møller RS, Maher B, Hernandez-Hernandez L, Synofzik M, Caglayan HS, Arslan M, Serratosa JM, Nothnagel M, May P, Krause R, Löffler H, Detert K, Dorn T, Vogt H, Krämer G, Schöls L, Mullis PE, Linnankivi T, Lehesjoki AE, Sterbova K, Craiu DC, Hoffman-Zacharska D, Korff CM, Weber YG, Steinlin M, Gallati S, Bertsche A, Bernhard MK, Merkenschlager A, Kiess W; EuroEPINOMICS RES, Gonzalez M, Züchner S, Palotie A, Suls A, De Jonghe P, Helbig I, Biskup S, Wolff M, Maljevic S, Schüle R, Sisodiya SM, Weckhuysen S, Lerche H, Lemke JR. De novo loss- or gain-of-function mutations in KCNA2 cause epileptic encephalopathy. Nat Genet. 2015 Apr;47(4):393-9. doi: 10.1038/ng.3239. Epub 2015 Mar 9.
2014
Bonifert T, Karle KN, Tonagel F, Batra M, Wilhelm C, Theurer Y, Schoenfeld C, Kluba T, Kamenisch Y, Carelli V, Wolf J, Gonzalez MA, Speziani F, Schüle R, Zuchner S, Schöls L, Wissinger B, Synofzik M. Pure and syndromic optic atrophy explained by deep intronic OPA1 mutations and an intralocus modifier. Brain 2014;137:2164-2177
Fritschi SK, Langer F, Kaeser S, Maia LF, Portelius E, Pinotsi D, Kaminski CF, Winkler DT, Maetzler W, Keyvani K, Spitzer P, Wiltfang J, Kaminski Schierle GS, Zetterberg H, Staufenbiel M, Jucker M. Highly potent soluble amyloid-β seeds in human Alzheimer brain but not cerebrospinal fluid. Brain 2014;137:2909-15
Lemke JR, Hendrickx R, Geider K, Laube B, Schwake M, Harvey RJ, James VM, Pepler A, Steiner I, Hörtnagel K, Neidhardt J, Ruf S, Wolff M, Bartholdi D, Caraballo R, Platzer K, Suls A, De Jonghe P, Biskup S, Weckhuysen S. GRIN2B mutations in West syndrome and intellectual disability with focal epilepsy. Ann Neurol. 2014 Jan;75(1):147-54
Mallaret M, Synofzik M, Lee J, Sagum CA, Mahajnah M, Sharkia R, Drouot N, Renaud M, Klein FAC, Anheim M, Tranchant C, Mignot C, Mandel J-L, Bedford M, Bauer P, Salih MA, Schüle R, Schöls L, Aldaz M, Koenig M. The tumour suppressor gene WWOX is mutated in autosomal recessive cerebellar ataxia with epilepsy and mental retardation. Brain. 2014;137:411-419
Mencacci NE, Isaias IU, Reich MM, Ganos C, Plagnol V, Polke JM, Bras J, Hersheson J, Stamelou M, Pittman AM, Noyce AJ, Mok KY, Opladen T, Kunstmann E Hodecker S, Münchau A, Volkmann J, Samnick S, Sidle K, Nanji T, Sweeney MG, Houlden H, Batla A, Zecchinelli AL, Pezzoli G, Marotta G, Lees A, Alegria P, Krack P, Cormier-Dequaire F, Lesage S, Brice A, Heutink P, Gasser T, Lubbe SJ, Morris HR, Taba P, Koks S, Majounie E, Raphael Gibbs J, Singleton A, Hardy J, Klebe S, Bhatia KP, Wood NW, International Parkinson's Disease Genomics Consortium and UCL-exomes consortium. Parkinsons disease in GTP cyclohydrolase 1 mutation carriers. Brain. 2014;137: 2480-2492
Nalls MA, Pankratz N, Lill CM, Do CB, Hernandez DG, Saad M, DeStefano AL, Kara E, Bras J, Sharma M, Schulte C, Keller MF, Arepalli S, Letson C, Edsall C, Stefansson H, Liu X, Pliner H, Lee JH, Cheng R; International Parkinson's Disease Genomics Consortium (IPDGC); Parkinson's Study Group (PSG) Parkinson's Research: The Organized GENetics Initiative (PROGENI); 23andMe; GenePD; NeuroGenetics Research Consortium (NGRC); Hussman Institute of Human Genomics (HIHG); The Ashkenazi Jewish Dataset Investigator; Cohorts for Health and Aging Research in Genetic Epidemiology (CHARGE); North American Brain Expression Consortium (NABEC); United Kingdom Brain Expression Consortium (UKBEC); Greek Parkinson's Disease Consortium; Alzheimer Genetic Analysis Group, Ikram MA, Ioannidis JP, Hadjigeorgiou GM, Bis JC, Martinez M, Perlmutter JS, Goate A, Marder K, Fiske B, Sutherland M, Xiromerisiou G, Myers RH, Clark LN, Stefansson K, Hardy JA, Heutink P, Chen H, Wood NW, Houlden H, Payami H, Brice A, Scott WK, Gasser T, Bertram L, Eriksson N, Foroud T, Singleton AB. Large-scale meta-analysis of genome-wide association data identifies six new risk loci for Parkinson's disease. Nat. Genet. 2014 Sep;46(9):989-93
Schöndorf DC, Aureli M, McAllister FE, Hindley CJ, Mayer F, Schmid B, Sardi SP, Valsecchi M, Hoffmann S, Schwarz LK, Hedrich U, Berg D, Shihabuddin LS, Hu J, Pruszak J, Gygi SP, Sonnino S, Gasser T, Deleidi M. iPSC-derived neurons from GBA1-associated Parkinson's disease patients show autophagic defects and impaired calcium homeostasis. Nat Commun. 2014 Jun 6;5: 4028
Schubert J, Siekierska A, Langlois M, May P, Huneau C, Becker F, Muhle H, Suls A, Lemke JR, de Kovel CG, Thiele H, Konrad K, Kawalia A, Toliat MR, Sander T, Rüschendorf F, Caliebe A, Nagel I, Kohl B, Kecskés A, Jacmin M, Hardies K, Weckhuysen S, Riesch E, Dorn T, Brilstra EH, Baulac S, Møller RS, Hjalgrim H, Koeleman BP; EuroEPINOMICS RES Consortium, Jurkat-Rott K, Lehman-Horn F, Roach JC, Glusman G, Hood L, Galas DJ, Martin B, de Witte PA, Biskup S, De Jonghe P, Helbig I, Balling R, Nürnberg P, Crawford AD, Esguerra CV, Weber YG, Lerche H. Mutations in STX1B, encoding a presynaptic protein, cause fever-associated epilepsy syndromes. Nat Genet. 2014 Nov 2. doi: 10.1038/ng.3130
Sharma M, Wenning G, Krüger R on behalf of EMSA consortium. Parkinson disease and Multiple System atrophy: Linking synucleinopathies with mitochondrial pathologies. N Engl J Med 2014 (in press)
Synofzik M, Gonzalez MA, Lourenco CM, Coutelier M, Haack TB, Rebelo A, Hannequin D, Strom TM, Prokisch H, Kernstock C, Durr A, Schöls L, Lima-Martinez MM, Farooq A, Schüle R, Stevanin G, Marques W, Jr., Zuchner S. PNPLA6 mutations cause Boucher-Neuhauser and Gordon Holmes syndromes as part of a broad neurodegenerative spectrum. Brain. 2014; 137:69-77
Synofzik M, Haack TB, Kopajtich R, Gorza M, Rapaport D, Greiner M, Schonfeld C, Freiberg C, Schorr S, Holl RW, Gonzalez MA, Fritsche A, Fallier-Becker P, Zimmermann R, Strom TM, Meitinger T, Zuchner S, Schüle R, Schöls L, Prokisch H. Absence of BiP Co-chaperone DNAJC3 Causes Diabetes Mellitus and Multisystemic Neurodegeneration. American journal of human genetics 2014;95:689-697
Tezenas du Montcel S, Durr A, Bauer P, Figueroa KP, Ichikawa Y, Brussino A, Forlani S, Rakowicz M, Schöls L, Mariotti C, van de Warrenburg BP, Orsi L, Giunti P, Filla A, Szymanski S, Klockgether T, Berciano J, Pandolfo M, Boesch S, Melegh B, Timmann D, Mandich P, Camuzat A; Clinical Research Consortium for Spinocerebellar Ataxia (CRC-SCA); EUROSCA network, Goto J, Ashizawa T, Cazeneuve C, Tsuji S, Pulst SM, Brusco A, Riess O, Brice A, Stevanin G. Modulation of the age at onset in spinocerebellar ataxia by CAG tracts in various genes. Brain. 2014 Sep;137(Pt 9):2444-55
Theofilopoulos, S., W. J. Griffiths, P. J. Crick, S. Yang, A. Meljon, M. Ogundare, S. S. Kitambi, A. Lockhart, K. Tuschl, P. T. Clayton, A. A. Morris, A. Martinez, M. A. Reddy, A. Martinuzzi, M. T. Bassi, A. Honda, T. Mizuochi, A. Kimura, H. Nittono, G. De Michele, R. Carbone, C. Criscuolo, J. L. Yau, J. R. Seckl, R. Schüle, L. Schöls, A. W. Sailer, J. Kuhle, M. J. Fraidakis, J. A. Gustafsson, K. R. Steffensen, I. Bjorkhem, P. Ernfors, J. Sjovall, E. Arenas and Y. Wang. Cholestenoic acids regulate motor neuron survival via liver X receptors. J Clin Invest. 2014;124 (11): 4829-4842
Vijayaraghavan S, Maetzler W, Reimold M, Lithner CU, Liepelt-Scarfone I, Berg D, Darreh-Shori T. High apolipoprotein E in cerebrospinal fluid of patients with Lewy body disorders is associated with dementia. Alzheimers Dement. 2014 Sep;10(5):530-540

2013
Adamopoulou E, Tenzer S, Hillen N, Klug P, Rota IA, Tietz S, Gebhardt M, Stevanovic S, Schild H, Tolosa E, Melms A, Stoeckle C (2013). Exploring the MHC-peptide matrix of central tolerance in the human thymus. Nat Commun 4: 2039
Berg D, Lang AE, Postuma RB, Maetzler W, Deuschl G, Gasser T, Siderowf A, Schapira AH, Oertel W, Obeso JA, Olanow CW, Poewe W, Stern M. Changing the research criteria for the diagnosis of Parkinson's disease: obstacles and opportunities. Lancet Neurol. 2013 May; 12(5): 514-24
Boukhris A, Schule R, Loureiro JL, Lourenço CM, Mundwiller E, Gonzalez MA, Charles P, Gauthier J, Rekik I, Acosta Lebrigio RF, Gaussen M, Speziani F, Ferbert A, Feki I, Caballero-Oteyza A, Dionne-Laporte A, Amri M, Noreau A, Forlani S, Cruz VT, Mochel F, Coutinho P, Dion P, Mhiri C, Schols L, Pouget J, Darios F, Rouleau GA, Marques W Jr, Brice A, Durr A, Zuchner S, Stevanin G. Alteration of ganglioside biosynthesis responsible for complex hereditary spastic paraplegia. Am J Hum Genet. 2013 Jul 11; 93(1): 118-23
Jacobi H, Reetz K, du Montcel ST, Bauer P, Mariotti C, Nanetti L, Rakowicz M, Sulek A, Durr A, Charles P, Filla A, Antenora A, Schöls L, Schicks J, Infante J, Kang JS, Timmann D, Fabio RD, Masciullo M, Baliko L, Melegh B, Boesch S, Bürk K, Peltz A, Schulz JB, Dufaure-Garé I, Klockgether T. Biological and clinical characteristics of individuals at risk for spinocerebellar ataxia types 1, 2, 3, and 6 in the longitudinal RISCA study: analysis of baseline data. Lancet Neurol. 2013 Jul; 12(7): 650-8
Kasperaviciute D, Catarino CB, Matarin M, Leu C, Novy J, Tostevin A, Leal B, Hessel EV, Hallmann K, Hildebrand MS, Dahl HH, Ryten M, Trabzuni D, Ramasamy A, Alhusaini S, Doherty CP, Dorn T, Hansen J, Krämer G, Steinhoff BJ, Zumsteg D, Duncan S, Kälviäinen RK, Eriksson KJ, Kantanen AM, Pandolfo M, Gruber-Sedlmayr U, Schlachter K, Reinthaler EM, Stogmann E, Zimprich F, Théâtre E, Smith C, O'Brien TJ, Meng Tan K, Petrovski S, Robbiano A, Paravidino R, Zara F, Striano P, Sperling MR, Buono RJ, Hakonarson H, Chaves J, Costa PP, Silva BM, da Silva AM, de Graan PN, Koeleman BP, Becker A, Schoch S, von Lehe M, Reif PS, Rosenow F, Becker F, Weber Y, Lerche H, Rössler K, Buchfelder M, Hamer HM, Kobow K, Coras R, Blumcke I, Scheffer IE, Berkovic SF, Weale ME; UK Brain Expression Consortium, Delanty N, Depondt C, Cavalleri GL, Kunz WS, Sisodiya SM. Epilepsy, hippocampal sclerosis and febrile seizures linked by common genetic variation around SCN1A. Brain 2013; 136(Pt 10): 3140-50
Lemke JR, Lal D, Reinthaler EM, Steiner I, Nothnagel M, Alber M, Geider K, Laube B, Schwake M, Finsterwalder K, Franke A, Schilhabel M, Jähn JA, Muhle H, Boor R, Van Paesschen W, Caraballo R, Fejerman N, Weckhuysen S, De Jonghe P, Larsen J, Møller RS, Hjalgrim H, Addis L, Tang S, Hughes E, Pal DK, Veri K, Vaher U, Talvik T, Dimova P, Guerrero López R, Serratosa JM, Linnankivi T, Lehesjoki AE, Ruf S, Wolff M, Buerki S, Wohlrab G, Kroell J, Datta AN, Fiedler B, Kurlemann G, Kluger G, Hahn A, Haberlandt DE, Kutzer C, Sperner J, Becker F, Weber yg, Feucht M, Steinböck H, Neophythou B, Ronen GM, Gruber-Sedlmayr U, Geldner J, Harvey RJ, Hoffmann P, Herms S, Altmüller J, Toliat MR, Thiele H, Nürnberg P, Wilhelm C, Stephani U, Helbig I, Lerche H, Zimprich F, Neubauer BA, Biskup S, von Spiczak S. Mutations in GRIN2A cause idiopathic focal epilepsy with rolandic spikes. Nat Genet 2013; 45(9): 1067-72
Martin E, Schüle R, Smets K, Rastetter A, Boukhris A, Loureiro JL, Gonzalez MA, Mundwiller E, Deconinck T, Wessner M, Jornea L, Oteyza AC, Durr A, Martin JJ, Schöls L, Mhiri C, Lamari F, Züchner S, De Jonghe P, Kabashi E, Brice A, Stevanin G. Loss of function of glucocerebrosidase GBA2 is responsible for motor neuron defects in hereditary spastic paraplegia. Am J Hum Genet. 2013 Feb 7; 92(2): 238-44
Pichler I, Del Greco M F, Gögele M, Lill CM, Bertram L, Do CB, Eriksson N, Foroud T, Myers RH; PD GWAS Consortium, Nalls M, Keller MF; International Parkinson's Disease Genomics Consortium; Wellcome Trust Case Control Consortium 2, Benyamin B, Whitfield JB; Genetics of Iron Status Consortium, Pramstaller PP, Hicks AA, Thompson JR, Minelli C. Serum iron levels and the risk of Parkinson disease: a mendelian randomization study. PLoS Med. 2013 Jun; 10(6): e1001462
Reetz K, Costa AS, Mirzazade S, Lehmann A, Juzek A, Rakowicz M, Boguslawska R, Schöls L, Linnemann C, Mariotti C, Grisoli M, Dürr A, van de Warrenburg BP, Timmann D, Pandolfo M, Bauer P, Jacobi H, Hauser TK, Klockgether T, Schulz JB; axia Study Group Investigators. Genotype-specifi c patterns of atrophy progression are more sensitive than clinical decline in SCA1, SCA3 and SCA6. Brain. 2013 Mar; 136(Pt 3): 905-17
Reinhardt P, Schmid B, Burbulla LF, Schöndorf dC, Wagner L, Glatza M, Höing S, Hargus G, Heck SA, Dhingra A, Wu G, Müller S, Brockmann K, Kluba T, Maisel M, Krüger R, Berg D, Tsytsyura Y, Thiel CS, Psathaki OE, Klingauf J, Kuhlmann T, Klewin M, Müller H, Gasser T, Schöler HR, Sterneckert J. Genetic correction of a LRRK2 mutation in human iPSCs links parkinsonian neurodegeneration to ERK-dependent changes in gene expression. Cell Stem Cell. 2013 Mar 7; 12(3): 354-67
Ryvlin P, Nashef L, Lhatoo SD, Bateman LM, Bird J, Bleasel A, Boon P, Crespel A, Dworetzky BA, Høgenhaven H, Lerche H, Maillard L, Malter MP, Marchal C, Murthy JM, Nitsche M, Pataraia E, Rabben T, Rheims S, Sadzot B, Schulze-Bonhage A, Seyal M, So EL, Spitz M, Szucs A, Tan M, Tao JX, Tomson T. Incidence and mechanisms of cardiorespiratory arrests in epilepsy monitoring units (MORTEMUS): a retrospective study. Lancet Neurol 2013; 12(10): 966-77
Schuepbach WM, Rau J, Knudsen K, Volkmann J, Krack P, Timmermann L, Hälbig TD, Hesekamp H, Navarro SM, Meier N, Falk D, Mehdorn M, Paschen S, Maarouf M, Barbe MT, Fink GR, Kupsch A, Gruber D, Schneider GH, Seigneuret E, Kistner A, Chaynes P, Ory-Magne F, Brefel Courbon C, Vesper J, Schnitzler A, Wojtecki L, Houeto JL, Bataille B, Maltête D, Damier P, Raoul S, Sixel-Doering F, Hellwig D, Gharabaghi A, Krüger R, Pinsker MO, Amtage F, Régis JM, Witjas T, Thobois S, Mertens P, Kloss M, Hartmann A, Oertel WH, Post B, Speelman H, Agid Y, Schade-Brittinger C, Deuschl G; EARLYSTIM Study Group. Neurostimulation for Parkinson's disease with early motor complications. N Engl J Med. 2013 Feb 14; 368(7): 610-22
Stickel JS, Mayer F, Vollmer JP, Zürn CS, Gawaz M, Kanz L, Bauer A (2013) Ventricular Thrombus and Thrombocytopenia As First Presentation of Anaplastic Thyroid Carcinoma. J Clin Oncol 31(12): e194-6
Suls A, Jaehn JA, Kecskés A, Weber y, Weckhuysen S, Craiu DC, Siekierska A, Djémié T, Afrikanova T, Gormley P, von Spiczak S, Kluger G, Iliescu CM, Talvik T, Talvik I, Meral C, Caglayan HS, Giraldez BG, Serratosa J, Lemke JR, Hoffman-Zacharska D, Szczepanik E, Barisic N, Komarek V, Hjalgrim H, Møller RS, Linnankivi T, Dimova P, Striano P, Zara F, Marini C, Guerrini R, Depienne C, Baulac S, Kuhlenbäumer G, Crawford AD, Lehesjoki AE, de Witte PA, Palotie A, Lerche H, Esguerra CV, De Jonghe P, Helbig I; EuroEPINOMICS RES Consortium. De novo loss-of-function mutations in CHD2 cause a fever-sensitive myoclonic epileptic encephalopathy sharing features with Dravet syndrome. Am J Hum Genet 2013; 93(5): 967-75
Wenning GK, Geser F, Krismer F, Seppi K, Duerr S, Boesch S, Köllensperger M, Goebel G, Pfeiffer KP, Barone P, Pellecchia MT, Quinn NP, Koukouni V, Fowler CJ, Schrag A, Mathias CJ, Giladi N, Gurevich T, Dupont E, Ostergaard K, Nilsson CF, Widner H, Oertel W, Eggert KM, Albanese A, del Sorbo F, Tolosa E, Cardozo A, Deuschl G, Hellriegel H, Klockgether T, Dodel R, Sampaio C, Coelho M, Djaldetti R, Melamed E, Gasser T, Kamm C, Meco G, Colosimo C, Rascol O, Meissner WG, Tison F, Poewe W; The natural history of multiple system atrophy: a prospective European cohort study. European Multiple System Atrophy Study Group. Lancet Neurol. 2013 Mar; 12(3): 264-74
Weiss D, Walach M, Meisner C, Fritz M, Scholten M, Breit S, Plewnia C, Bender B, Gharabaghi A, Wächter T, Krüger R, Nigral stimulation for resistant axial motor impairment in Parkinson's disease? A randomized controlled trial. Brain. 2013 Jul; 136(Pt 7): 2098-108

2012
Doehner W, von Haehling S, Suhr J, Ebner N, Schuster A, Nagel E, Melms A, Wurster T, Stellos K, Gawaz M, Bigalke B. Elevated plasma levels of neuropeptide proenkephalin a predict mortality and functional outcome in ischemic stroke. J Am Coll Cardiol 2012; 60(4): 346-54
Fitzgerald JC, Camprubi MD, Dunn L, Wu HC, Ip NY, Kruger R, Martins LM, Wood NW, Plun-Favreau H. Phosphorylation of HtrA2 by cyclin-dependent kinase-5 is important for mitochondrial function. Cell Death Differ. 2012 Feb;19(2):257-66. doi: 10.1038/cdd.2011.90. Epub 2011 Jun 24.
Sharma M, Ioannidis ..., Gasser T, Maraganore D, Krüger R; GEO-PD Consortium. Large-scale replication and heterogeneity in Parkinson disease genetic loci. Neurology. 2012 Aug 14;79(7):659-67.
Synofzik M, Biskup S, Leyhe T, Reimold M, Fallgatter A.J., Metzger F. Suicide Attempt as the Presenting Symptom of C9orf72 Dementia. Accepted: August 01, 2012 http://dx.doi.org/10.1176/appi.ajp.2012.12060733

Wang Y, Shi M, Chung KA, Zabetian CP, Leverenz JB, Berg D, Srulijes K, Trojanowski JQ, Lee VM, Siderowf AD, Hurtig H, Litvan I, Schiess MC, Peskind ER, Masuda M, Hasegawa M, Lin X, Pan C, Galasko D, Goldstein DS, Jensen PH, Yang H, Cain KC, Zhang J. Phosphorylated-Synuclein in Parkinson's Disease. Sci Transl Med. 2012 Feb 15;4(121):121ra20
Director
Department Neurodegenerative Diseases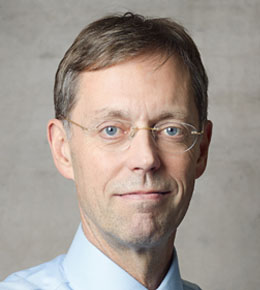 Prof. Dr. Thomas Gasser
Phone 07071 29-86529
thomas.gasser@med.uni-tuebingen.de
Address
Center of Neurology
Hertie Institute for Clinical Brain Research
Department Neurodegenerative Diseases
Hoppe-Seyler-Straße 3
72076 Tübingen
Phone: +49 (0)7071 29-86529
Fax: +49 (0)7071 29-4839
Department Coordination
Dr. Angelika Oehmig
Miriam Peleman
Petra Mech
Otfried-Müller-Straße 27
Phone: +49 (0)7071 29-87640