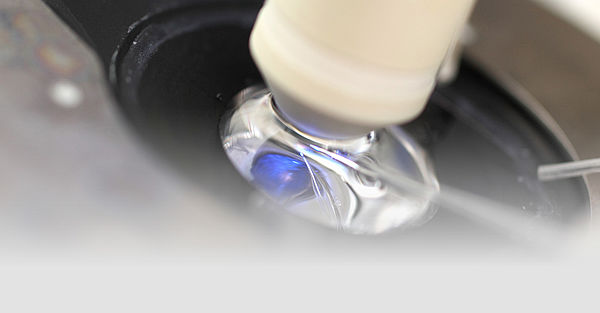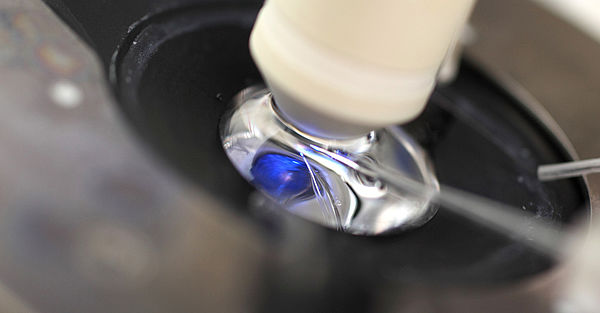 10 selected publications


Syrbe S, Hedrich UB*, Riesch E, Djémié T, Müller S, Møller RS, Maher B, Hernandez-Hernandez L, Synofzik M, Caglayan HS, Arslan M, Serratosa JM, Nothnagel M, May P, Krause R, Löffler H, Detert K, Dorn T, Vogt H, Krämer G, Schöls L, Mullis PE, Linnankivi T, Lehesjoki AE, Sterbova K, Craiu DC, Hoffman-Zacharska D, Korff CM, Weber YG, Steinlin M, Gallati S, Bertsche A, Bernhard MK, Merkenschlager A, Kiess W; EuroEPINOMICS RES, Gonzalez M, Züchner S, Palotie A, Suls A, De Jonghe P, Helbig I, Biskup S, Wolff M, Maljevic S, Schüle R, Sisodiya SM, Weckhuysen S, Lerche H#, Lemke JR. De novo loss- or gain-of-function mutations in KCNA2 cause epileptic encephalopathy.
Nat Genet 2015;47:393-9.
*,#equally contributing first author or principle investigator/corresponding author
Klamer S, Rona S, Elshahabi A, Lerche H, Braun C, Honegger J, Erb M, Focke NK. Multimodal effective connectivity analysis reveals seizure focus and propagation in musicogenic epilepsy.
Neuroimage 2015;113:70-77.
Schubert J, Siekierska A, Langlois M, May P, Huneau C, Becker F, Muhle H, Suls A, Lemke JR, de Kovel CG, Thiele H, Konrad K, Kawalia A, Toliat MR, Sander T, Rüschendorf F, Caliebe A, Nagel I, Kohl B, Kecskés A, Jacmin M, Hardies K, Weckhuysen S, Riesch E, Dorn T, Brilstra EH, Baulac S, Møller RS, Hjalgrim H, Koeleman BP; EuroEPINOMICS RES Consortium, Jurkat-Rott K, Lehman-Horn F, Roach JC, Glusman G, Hood L, Galas DJ, Martin B, de Witte PA, Biskup S, De Jonghe P, Helbig I, Balling R, Nürnberg P, Crawford AD, Esguerra CV, Weber YG, Lerche H. Mutations in STX1B, encoding a presynaptic protein, cause fever-associated epilepsy syndromes.
Nat Genet 2014;46:1327-32.
Hedrich UB, Liautard C, Kirschenbaum D, Pofahl M, Lavigne J, Liu Y, Theiss S, Slotta J, Escayg A, Dihné M, Beck H, Mantegazza M, Lerche H. Impaired action potential initiation in GABAergic interneurons causes hyperexcitable networks in an epileptic mouse model carrying a human Na(V)1.1 mutation.
J Neurosci 2014;34:14874-89.
Orhan G, Bock M, Schepers D, Ilina EI, Reichel SN, Löffler H, Jezutkovic N, Weckhuysen S, Mandelstam S, Suls A, Danker T, Guenther E, Scheffer IE, De Jonghe P, Lerche H, Maljevic S. Dominant-negative effects of KCNQ2 mutations are associated with epileptic encephalopathy.
Ann Neurol 2014;75:382-94.
International League Against Epilepsy Consortium on Complex Epilepsies. Genetic determinants of common epilepsies: a meta-analysis of genome-wide association studies.
Lancet Neurol 2014;13:893-903.
Focke NK, Diederich C, Helms G, Nitsche MA, Lerche H, Paulus W. Idiopathic-generalized epilepsy shows profound white matter diffusion-tensor imaging alterations.
Hum Brain Mapp 2014;35:3332-42.
Freilinger T, Anttila V, de Vries B, Malik R, Kallela M, Terwindt GM, Pozo-Rosich P, Winsvold B, Nyholt DR, van Oosterhout WP, Artto V, Todt U, Hämäläinen E, Fernández-Morales J, Louter MA, Kaunisto MA, Schoenen J, Raitakari O, Lehtimäki T, Vila-Pueyo M, Göbel H, Wichmann E, Sintas C, Uitterlinden AG, Hofman A, Rivadeneira F, Heinze A, Tronvik E, van Duijn CM, Kaprio J, Cormand B, Wessman M, Frants RR, Meitinger T, Müller-Myhsok B, Zwart JA, Färkkilä M, Macaya A, Ferrari MD, Kubisch C, Palotie A, Dichgans M, van den Maagdenberg AM,
International Headache Genetics Consortium. Genome-wide association analysis identifies susceptibility loci for migraine without aura.
Nat Genet 2012;44:777-82.
Liao Y, Deprez L, Maljevic S, Pitsch J, Claes L, Hristova D, Jordanova A, Ala-Mello S, Bellan-Koch A, Blazevic D, Schubert S, Thomas EA, Petrou S, Becker AJ, De Jonghe P, Lerche H. Molecular correlates of age-dependent seizures in an inherited neonatal-infantile epilepsy.
Brain 2010;133:1403-14
Weber YG, Storch A, Wuttke TV, Brockmann K, Kempfle J, Maljevic S, Margari L, Kamm C, Schneider SA, Huber SM, Pekrun A, Roebling R, Seebohm G, Koka S, Lang C, Kraft E, Blazevic D, Salvo-Vargas A, Fauler M, Mottaghy FM, Münchau A, Edwards MJ, Presicci A, Margari F, Gasser T, Lang F, Bhatia KP, Lehmann-Horn F, Lerche H. GLUT1 mutations are a cause of paroxysmal exertion-induced dyskinesias and induce hemolytic anemia by a cation leak.
J Clin Invest 2008;118:2157-68.
Director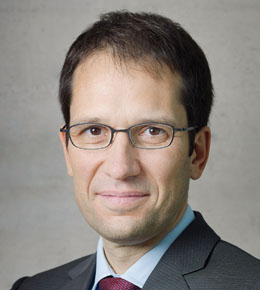 Prof. Dr. Holger Lerche
holger.lerche@uni-tuebingen.de
Address
Center of Neurology
Hertie Institute for Clinical Brain Research
Department Neurology and Epileptology
Hoppe-Seyler-Straße 3
72076 Tübingen
Phone: +49 (0)7071 29-80442
Fax: +49 (0)7071 29-4488