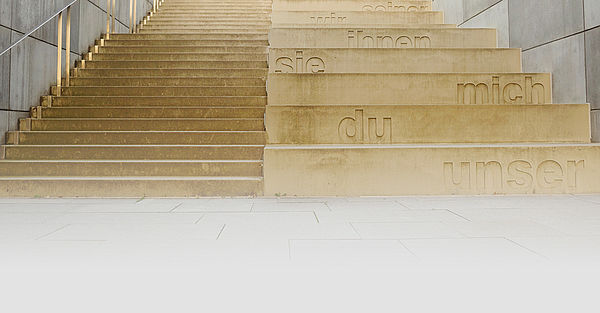 What motivates us
Our mission
The Hertie Institute for Clinical Brain Research, together with the University of Tübingen's Neurology Hospital, forms the Center of Neurology. It is dedicated to research, treatment, and teaching focused on the diseases of the human brain.
Promoting junior researchers
The Hertie Institute is proud of its junior researchers. It promotes the training and professional development of highly-talented young researchers and considers itself an ideal place for the next steps on their career paths. Our alumni connect us globally with other top neuroscientific institutions at which they are continuing their careers in leading roles.
Living modern structures
The Hertie Institute regards itself as a model of reform for university institutes. This includes the exemplary and sustainable integration of public resources and private sponsorship. In addition, a department model of partnership replaces the conventional hierarchical structure. This form of cooperative management was introduced for the first time in a university research center in Germany. Taken together, these two factors enable creative and innovative work practices and form the basis of our internationally-recognized research achievements.
Achieving more together
At our Tübingen location, the Hertie Institute is part of a long neuroscientific tradition - to which it remains committed. Here, we and our partners shape the successful future of the neurosciences. The Hertie Institute takes on responsibility above and beyond its own boundaries, seeking local, national, and international collaboration to reinforce neuroscientific research and clinical excellence.
Our vision
Laying the foundations for the medicine of the future
A better understanding of the brain and its diseases enables the Hertie Institute to find new and more effective strategies for diagnosis, treatment, and prevention. With practical translational approaches to research, this understanding builds bridges between basic research and clinical applications. Together we are laying the foundations for the medicine of the future and thereby making a direct contribution to meeting the social challenges presented by neurological diseases. The curiosity, tenacity, and enthusiasm of all our employees represent our greatest potential in that quest.