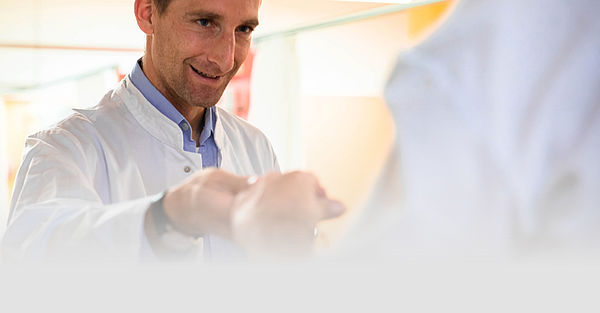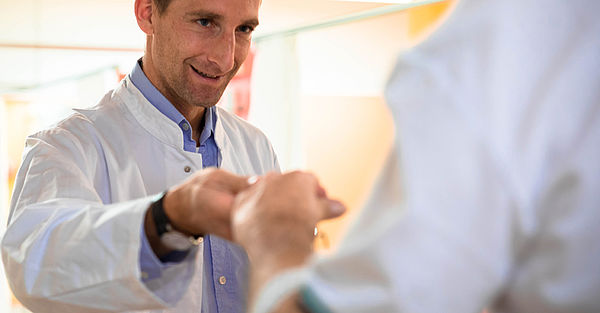 The HIH provides all physicians in training also with a sound scientific education. At the Center for Neurology (HIH and University Hospital of Neurology), there are two options for training as a specialist in neurology:
Clinician

The Center for Neurology offers a classic broad academic residency training in neurology. Since a sound knowledge of research is also required for the clinician neurologist, the training includes about ten percent research time. This can be done as part of clinical research projects at the HIH.
Clinician scientist

If physicians in training show an exceptionally high level of interest in research and science, they can apply for the clinician scientist track for training. If accepted, trainees will have up to 50% of protected time for research projects. The other half of their working time is spent in the clinic. A prerequisite for this structured specialist training is documented scientific interest and activity.
The training to become a clinician scientist can be supported in the framework of a structured research program. Currently, two specific programs exist:
Your contact person
Specialist medical training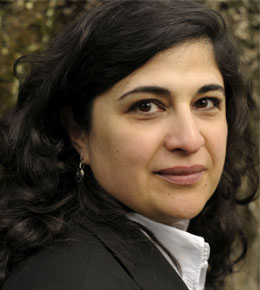 Prof. Dr. Dr. Ghazaleh Tabatabai
ghazaleh.tabatabai(at)uni-tuebingen.de
Address
Center of Neurology
Hertie Institute for Clinical Brain Research
Department Neurology and Stroke
Otfried-Müller-Str. 27
72076 Tübingen

Phone: + 49(0)7071 29-85018
Fax: + 49(0)7071 29-5957