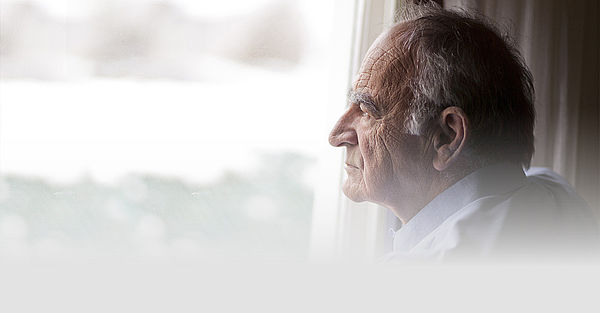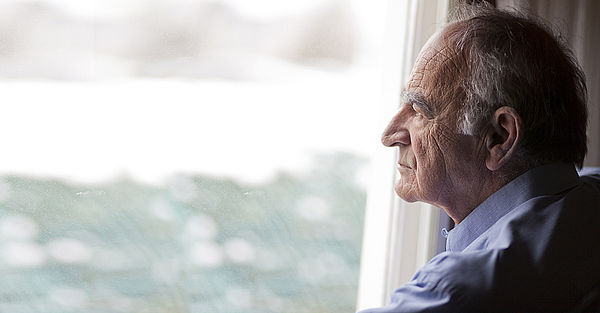 The Dementia Research Unit is a clinical research unit of the Department of Cellular Neurology and the Department of Psychiatry. It closely collaborates with the outpatient Memory Clinic.
What is DIAN?
DIAN (Dominantly Inherited Alzheimer Network) is an international research partnership established 2008 in the U.S. DIAN focuses on hereditary forms of Alzheimer`s disease. Findings on the hereditary disease form will also improve our understanding of the sporadic form of the disease. Tübingen and Munich are the two German participating DIAN sites. They are both funded by the German Center for Neurodegenerative Diseases (DZNE).
What is hereditary Alzheimer`s disease?
Hereditary Alzheimer's disease is caused by autosomal-dominant inherited mutations in one of the three genes APP, PSEN1, or PSEN2. Mutation carriers are 50 percent likely to pass the mutation on to each of their children. Hereditary Alzheimer's disease is extremely rare (less than 1% of all Alzheimer's disease cases) - but those who carry it have a very high chance to suffer from dementia, usually before the age of 60.
DIAN Observational Study
The aim of the DIAN Observational Study is to get a better understanding of the development of hereditary Alzheimer's disease and to advance the development of early biomarkers. Participants in the DIAN Observational Study will be examined every 12 to 24 months. The examinations include a detailed physical assessment and an interview by a physician, a detailed neuropsychological testing (with testing of memory functions and other aspects of cognitive performance), the taking of a blood sample, a lumbar puncture (collection of a cerebrospinal fluid sample), a MRI brain scan and a brain positron emission tomography scan (FDG PET/MRI and PiB PET/MRI).
DIAN Trials Unit
Participants in the DIAN Trials Unit will have the chance to participate in clinical trials. The aim is to test compounds thought to delay the onset or progression of the disease or even better to prevent it.
Study participation
Eligible to participate in the DIAN Observational Study or DIAN Trials Unit are persons whose biological parents or siblings have an autosomal dominant Alzheimer`s disease mutation (see above). Participants do not need to know whether they carry the gene and they may or may not show disease symptoms. The minimum age for participants is 18 years.
Support for affected families
Every year we organize a family meeting in Germany for families with hereditary Alzheimer`s disease. At these events, we share our latest research results of the DIAN Observational Study and DIAN Trials Unit and inform the families about available resources, care and legal options. Moreover, the families have time to get to know each other and exchange experiences.
With the help of the "Deutsche Alzheimergesellschaft" we created a closed online forum for DIAN families.
If you are interested in the DIAN Observational Study or DIAN Trials Unit, please contact our study coordinator Ms. Kuder-Buletta.
Contact to DIAN Tübingen
Head of DIAN Germany: Prof. Dr. Mathias Jucker
mathias.juckeruni-tuebingen.de; phone: +49 7071 29 86863

Principal investigator: Prof. Dr. Christoph Laske
christoph.laskemed.uni-tuebingen.de; phone: +49 7071 29 83444
Study Clinician: Oliver Preische
oliver.preischemed.uni-tuebingen.de; phone: +49 7071 92 54337

Study coordinator: Elke Kuder-Buletta
elke.kuder-bulettadzne.de; phone: +49 7071 92 54337
Ingo Rappers/HIH
DIAN team Tübingen
(from left to right, front: Dr. Susanne Gräber-Sultan, Elke Kuder-Buletta
middle: Oliver Preische, Prof. Dr. Christoph Laske
back: Prof. Dr. Mathias Jucker)
More information:

Preische O, Schultz SA, Apel A, Kuhle J, Kaeser SA, Barro C, Gräber S, Kuder-Buletta E, LaFougere C, Laske C, Vöglein J, Levin J, Masters CL, Martins R, Schofield PR, Rossor MN, Graff-Radford NR, Salloway S Ghetti B, Ringman JM, Noble JM, Chhatwal J, Goate AM, Benzinger TLS, Morris JC, Bateman RJ, Wang G, Fagan AM, McDade EM, Gordon BA, Jucker M; Dominantly Inherited Alzheimer Network. Serum neurofilament dynamics predicts neurodegeneration and clinical progression in presymptomatic Alzheimer's disease. Nature medicine 2019; 25(2):277-283 (Abstract)
Müller S, Herde L, Preische O, Zeller A, Heymann P, Robens S, Elbing U, Laske C. Diagnostic value of digital clock drawing test in comparison with CERAD neuropsychological battery total score for discrimination of patients in the early course of Alzheimer's disease from healthy individuals. Sci Rep 2019 Mar 5; 9(1):3543 (Abstract)
Müller S, Preische O, Sohrabi HR, Gräber S, Jucker M, Ringman JM, Martins RN, McDade E, Schofield PR, Ghetti B, Rossor M, Fox NN, Graff-Radford NR, Levin J, Danek A, Vöglein J, Salloway S, Xiong C, Benzinger T, Buckles V, Masters CL, Sperling R, Bateman RJ, Morris JC, Laske C; Dominantly Inherited Alzheimer Network (DIAN). Relationship between physical activity, cognition, and Alzheimer pathology in autosomal dominant Alzheimer's disease. Alzheimers Dement 2018; 14(11):1427-1437 (Abstract)
Müller S, Preische O, Sohrabi HR, Gräber S, Jucker M, Dietzsch J, Ringman JM, Martins RN, McDade E, Schofield PR, Ghetti B, Rossor M, Graff-Radford NR, Levin J, Galasko D, Quaid KA, Salloway S, Xiong C, Benzinger T, Buckles V, Masters CL, Sperling R, Bateman RJ, Morris JC, Laske C. Decreased body mass index in the preclinical stage of autosomal dominant Alzheimer's disease. Sci Rep 2017; 7(1):1225 (Abstract)
Laske C, Sohrabi HR, Frost SM, López-de-Ipiña K, Garrard P, Buscema M, Dauwels J, Soekadar SR, Mueller S, Linnemann C, Bridenbaugh SA, Kanagasingam Y, Martins RN, O'Bryant SE. Innovative diagnostic tools for early detection of Alzheimer's disease. Alzheimer's & Dementia 2015; 11:561-578 (Abstract)
Laske C, Sohrabi HR, Jasielec MS, Müller S, Koehler N, Gräber S, Förster S, Drzezga A, Mueller-Sarnowski F, Danek A, Jucker M, Bateman RJ, Buckles V, Saykin AJ, Martins RN, Morris JC, Dominantly Inherited Alzheimer Network (DIAN). Diagnostic Value of subjective memory complaints assessed with a single item in dominantly Inherited Alzheimer's disease: results of the DIAN study. Bio Med Research International 2015; 2015:828120 (Abstract)